Microsoft Theater announced Amir Mertaban as the new general manager of the 7,100-seat downtown Los Angeles venue. Mertaban previously served as the general manager of the Fox Performing Arts Center and the Riverside Municipal Auditorium and prior to that he was the assistant general manager at the Warner Theatre in Washington, D.C.
"We are incredibly excited to welcome Amir to our team at Microsoft Theater," said Lee Zeidman, President, STAPLES Center, Microsoft Theater, L.A. LIVE. "Looking forward to all that he will bring to Microsoft Theater with his leadership and guidance, to continue to make the theater and L.A. LIVE a top entertainment destination for artists and fans alike."
"Becoming the general manager for Microsoft Theater is an honor and a privilege I am excited to take on," said Mertaban. "I am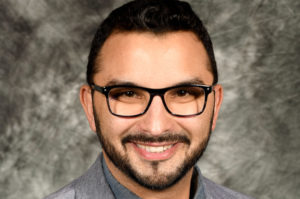 ready to dive into this building, which hosts some of the top music and live entertainment events in the world and collaborate with the team that makes it all happen."
Amir is a native of Southern California and started his career at the LA County Fair. He worked as an event manager and in business development where he created and produced a number of events and festivals on grounds. The Fair was a great place to sink his teeth into all types of events including horse racing, NHRA drag racing, music festivals, consumer shows, trade shows, conventions, haunted attractions, and the list goes on.
Amir joined Live Nation in 2014 where he ran the Warner Theatre in Washington, D.C. He was fortunate to work the White House events team on numerous events and was also on the committee to welcome the Pope to D.C.
In his most recent role as general manager with Live Nation running the Fox Performing Arts Center and the Riverside Municipal Auditorium, Amir and his team built a reputation for being the "Kings of Content." The team produced more than 45 events annually, rallying the city and local businesses to support. He's built his career on the tenants of collaboration and mutual benefit and he hopes that this spirit and dedication will continue in his new role at Microsoft Theater.