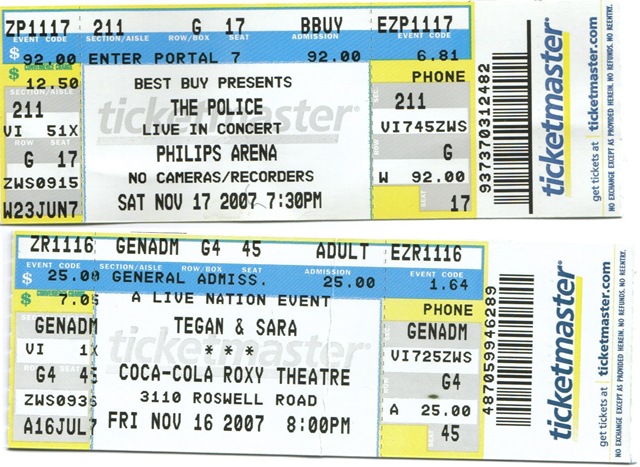 The State of Minnesota's Senate Judiciary Committee narrowly voted down a bill that would have forced major venues in the state to reveal ticket holdbacks from public sale. The impending vote had been a source of contention in the state for some time, with supporters of the bill arguing that large blocks of tickets are designated for promotions by credit card companies, radio stations and other special arrangements.
Critics, meanwhile, argued that the bill would have made it harder for venues in the state to compete for major shows against other venues throughout the Midwest. David Balcer, director of ticketing at the Target Center in Minneapolis, said that, "Many tours and touring artists will simply bypass our state to avoid the regulations in this bill."
Ticket reseller StubHub sought the bill, saying that the company is among those unfairly accused of using automated, or "bot," technology to secure large numbers of tickets for resale.
"We are glad that this (bill) was defeated," said Michael Marion, general manager of the Verizon Arena in North Little Rock, Arkansas and president of Fans First Coalition, an organization that improves the ticket-purchase experience for fans by fighting for greater access to face-value tickets and enhanced protection against fraudulent business practices. "The fact it was beaten outright is a good sign."
Marion has been keeping abreast of the Minnesota situation as well as similar fights taking place in other states. Through it all and thanks to his years of experience in the industry, he has come to learn quite a bit about the psyche of scalpers. "They hate paperless ticketing," he said. "Over the years scalpers have tried to introduce pieces of legislation to declare a ticket as a piece of property and a license to get you into an event."
Marion said that the Verizon Arena has had paperless ticketing for four years and that he could not think of operating any other way. Further, Marion said that scalpers have sought an inventory disclosure, such as the case in Minnesota. "They want the public to believe that the building and the artists are holding back the tickets and not themselves," he said.
For fans disgruntled about the availability of certain tickets, Marion has a message. "We're no longer in a time where tickets go on-sale at 10 a.m. on Saturday mornings," he said. "These days you can go through five layers before tickets go on sale to the public. You have the pre-sales, American Express pre-sales and others."
The solution for fans is as easy as the dilemma, Marion concluded. "We suggest you join fan clubs," he said.