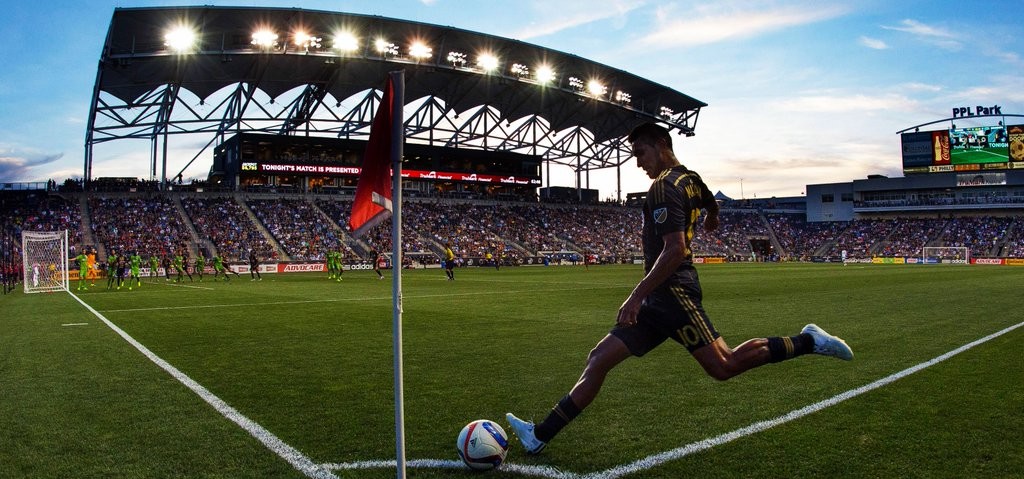 The other Jason isn't here to give you a soccer update, so I'm taking a shot. This week's news? Major League Soccer (MLS) expansion.
After the league's Board of Governors meeting on December 5, the owners announced support for future expansion to 28 clubs. The process and timeline will be detailed at a later date.
"There is no shortage of demand for MLS expansion teams, and we believe the opportunity exists to grow beyond our current plans," MLS Commissioner Don Garber said in a statement. "During the next few months, we will evaluate the possibility of growing the league to 28 teams and establish a process and timeline should we decide on further expansion."
More teams means more job opportunities for venue professionals.
The current expansion plan is for 24 teams by 2020. Atlanta, Los Angeles, and Minnesota will join MLS during the next three years. The owners are also in favor of David Beckham's Miami expansion plan.
"We are very supportive of Miami Beckham United's plans to build a soccer stadium in the City of Miami's Overtown neighborhood," Garber said. "Their vision for a world-class venue within the urban core that is accessible by mass transportation is impressive, and we believe it will be an important part of the continued revitalization of the area. We look forward to working with David and his partners to finalize plans to bring Major League Soccer to Miami."
And that is your soccer news this week.
(Image: Twitter)