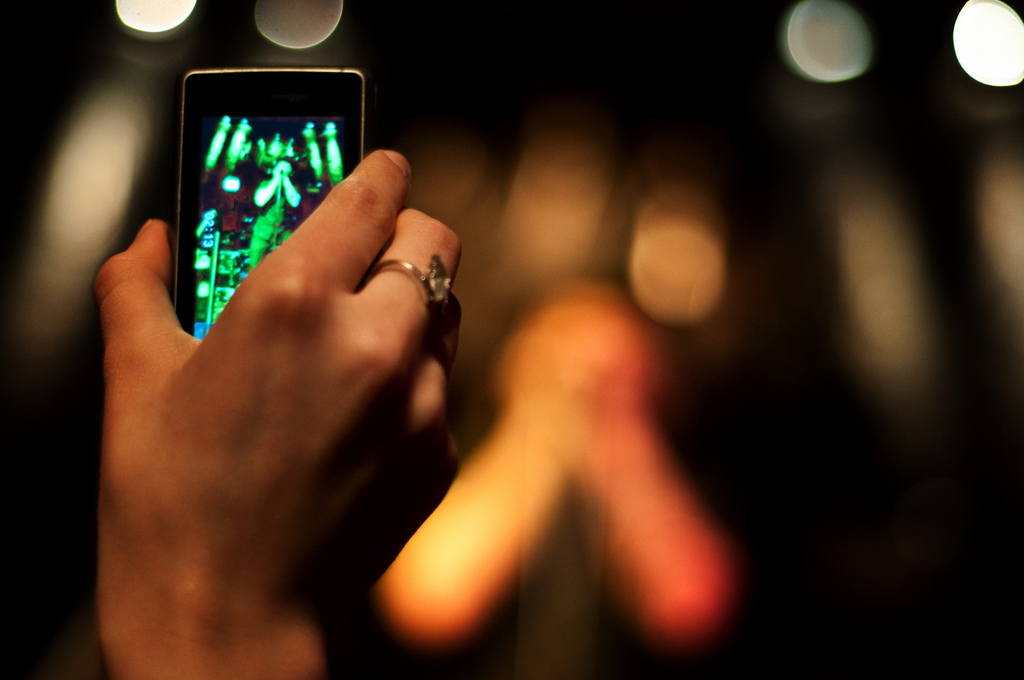 I recently attended a lecture at a performing arts center. The seats were great. The sound was great. The presentation was great. Everything was great, except for the eager usher who emphatically told patrons not to take photos with their mobile phones. A phone would go up, and the usher rushed with a wagging finger toward the person.
A show at a theater is not my first rodeo. I've heard the requests to turn off our phones and to not take photos many times. I know the drill. I understand, too, how taking a photo can be distracting to the performers on stage. However, not every show is equal. In this instance, it was a lecture, and people just wanted to take a photo to post on a social media site to prove or brag they were in attendance.
Not every theater is the same. Some encourage the use of photos and posting them on social media channels (it's free marketing). Maybe the venue I visited had a house policy of no photos, never, at all. Maybe the speaker didn't want photos taken. If that's the case, then say that via the PA system (e.g., "So-and-So requests that you not take photos.").
Let's face it, mobile devices are not going away. In fact, they're getting smaller, more wearable, and less intrusive. They're a part of our everyday lives, inside and outside venues.
According to a recent study conducted by the Interactive Advertising Bureau (IAB) and InMobi, 89 percent of live performance fans conducted mobile activities in direct relation to performances they have attended in the last six months. These activities occurred during all stages of a live performance—before, during, and after.
"There is no question that mobile has become a central part of live entertainment events," said Anna Bager, vice president and general manager of IAB's Mobile Marketing Center of Excellence. "Whether learning about the next big rock concert to hit town or planning a trip to see the hottest show on Broadway, consumers who adore live performances are turning to mobile devices as part of the entertainment experience—signaling that marketers and agencies need to include mobile in their media strategy, if they want to successfully reach prospective ticket buyers."
The study found that 22 percent of attendees check-in at a live performance via social apps, 31 percent use mobile devices to make plans before or after a show, and 41 percent purchase tickets directly through mobile devices.
"Clearly, the mobile experience at live performances has gone well beyond waving around a mobile screen with the image of a fired up lighter," said Joe Laszlo, senior director at IAB's Mobile Marketing Center of Excellence. "With live entertainment seekers leveraging mobile throughout all the phases of going to a show, marketers should pay keen attention to the insights offered in this research. Investing in mobile could be the difference between a full house and a flop."
After the lecture I attended, I saw several photos from the event posted on Facebook. Some were posted during the event, and some were uploaded afterwards. Every single one, though, positioned the venue and event in a good light. Once again, free marketing.
How do you handle mobile phone photography at your venue? Please share your thoughts with us in the comments section.
(photo credit: ShutterRunner via photopin cc)