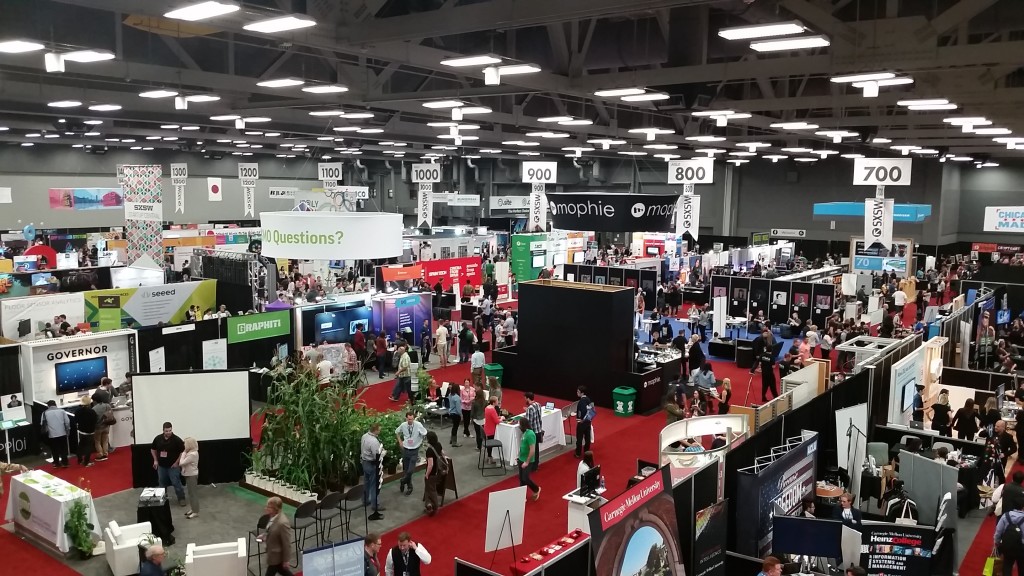 The Center for Exhibition Industry Research (CEIR) last week released its 2014 CEIR Index Report, which takes a look at the exhibition industry and offers a three-year outlook. The analysis found that the industry grew 1.8 percent for the year as a whole, which is one percentage point higher than 2013 and below the 2 percent forecasted growth.
"The best performing sectors in 2014 were the Financial, Legal and Real Estate and Building, Construction, Home and Repair sectors, which respectively gained 5.2 percent and 5.1 percent," CEIR's President and CEO Brian Casey, CEM, said in a statement. "Alternately, the weakest exhibition sector was Education, where the index declined by 3.0 percent."
The overall industry is expected to grow at a rate of 2.8 percent for 2015.
"We are optimistic for the performance of the industry overall this year," said CEIR Economist Allen Shaw, PhD, chief economist for Global Economic Consulting Associates Inc. "Economic and job growth should continue to drive expansion in exhibitions."
The CEIR Index measures year-over-year changes in four key metrics to determine overall performance: net square feet of exhibit space sold, professional attendance, number of exhibiting companies, and gross revenue, and the Index provides data on exhibition industry performance across 14 industry sectors, such as education, sporting goods, and travel and entertainment.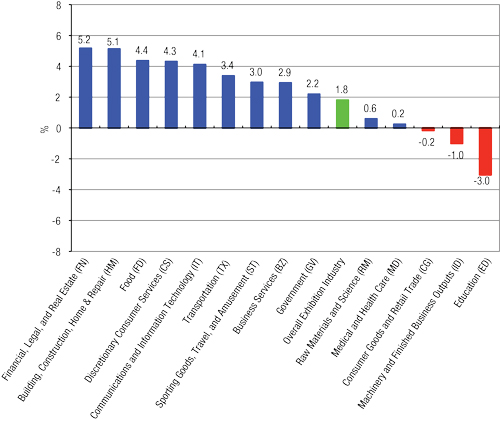 (Bottom Image: CEIR)