By Kristen Durst
Monona Terrace Community and Convention Center Executive Director Gregg McManners,, CVE, has announced he will retire, effective January 24, 2020, from the Madison, WI, venue.
McManners has led the renowned Monona Terrace Community and Convention Center for the past nine years as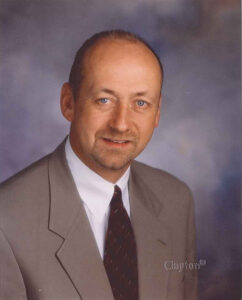 executive director, and prior to that as operations director for seven years. Under his leadership, the globally recognized Frank Lloyd Wright designed facility achieved its certification as a green building at the Gold level by the U.S. Green Building Council's LEED program. He also led the facility through two renovations and elevated the convention center's technological capabilities to offer clients a quality state of the art experience.
"We are grateful for Gregg's leadership, and his role in making Monona Terrace and Madison a major destination and economic catalyst. He worked hard to make Monona Terrace a welcoming gathering spot for our community regardless of age, race, or income," said Mayor Satya Rhodes-Conway.
McManners believes in a purpose-driven organization and is a champion of Monona Terrace's mission, "to deliver an exceptional and inspirational experience." The result of this focus was an average customer survey satisfaction rating of 99 percent in 2019. And he helped ensure this community asset was accessible to the public, prioritizing the over 100 free and low cost community events Monona Terrace puts on each year.
"We exist for our customers and our community," McManners said. "And it has been an incredible honor to serve both. I'm proud of our amazing staff and of the incredible events we host and create. And grateful for a community that values our contributions to Madison, Dane County, and Wisconsin."
Prior to working at Monona Terrace, McManners spent 20 years managing regional shopping malls throughout the Midwest. He served IAVM as Region III Director, on the Board of Directors, the Convention Center and Sustainability Committees and also as IAVM's representative to the National Fire Protection Association. In 2018, he was honored by IAVM for his contributions to the industry.
A nation-wide search process for McManners' replacement is underway.
Kristen Durst is Community and Public Relations Manager for the Monona Terrace Community & Convention Center.