In its January Awards & Recognition issue, SportsEvents Magazine named Monty Jones Jr. as a Parks & Recreation Leader To Watch in 2018. Jones is general manager of the Sports Facilities Management/Hoover Metropolitan Complex in Hoover, Alabama.
The basis for the award states that "A great concept needs a great venue to meet the lofty expectations of aspiring athletes, and the Sports Venue Professionals who take care of the fields, competitors and spectators are key contributors to any event's success.
Jones assumed his position last December and oversees the management and daily operations of the new Finley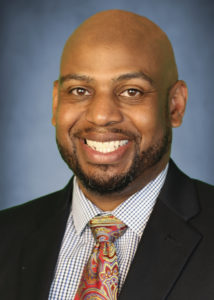 Center, the Hoover 11,000-seat Metropolitan Stadium, and outdoor facilities to include five regulation soccer/football/lacrosse fields, five regulation baseball/softball fields, 16 tennis courts, a pro shop, a walking track, splash pad, event lawn, and playground.
Jones certainly knows the business and boasts an impressive resume in the public assembly venue industry.
Before taking on his new role, Jones managed the Spectra by Comcast/Macon Centreplex in Macon, Georgia, that includes a 9,000-seat arena and was responsible for overall management and operations of the Macon Mayhem hockey team and the 2,700-seat Macon City Auditorium.
In comments about the recognition, Jones said, "The most rewarding part is being able to work with a great group of individuals for a common goal to be a part of a community that enriches the overall quality of life for the locals and provide a destination for others."