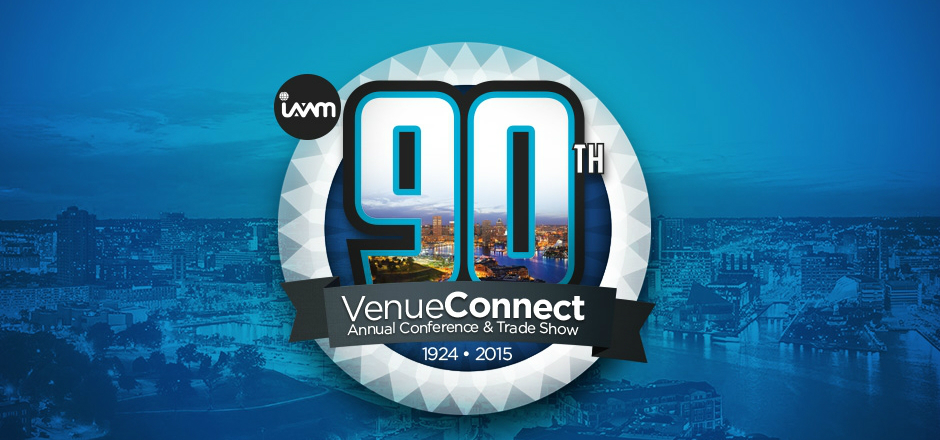 Time is one of the world's most cherished commodities, and when attending a conference, time is one thing you wish you had more of. Because of that, we're offering VenueConnect attendees several sessions and interactive round tables that are short on time but big in content.
Let's take a look at some selected sessions.
Sodexo Composting Mini Session
Saturday, August 1, 5:10-5:25 p.m.
IAVM Membership Booth
Mike Tully, national executive, Sports, Entertainment & Gaming, Sodexo
Sustainability is about protecting the world for future generations. Food waste is a growing global problem of breathtaking scope and is the single greatest contributor of American landfills. Visit the IAVM Membership booth to learn how composting can be part of the solution to solving the food waste crisis.
Green Sports Alliance Mini Session
Sunday, August 2, 12:20-12:35 p.m.
IAVM Membership Booth
David Muller, membership director, Green Sports Alliance
The Green Sports Alliance Greener Cleaning Playbook is designed to help sports facilities reduce the health and environmental threats associated with cleaning sports venues. Beyond protecting health, the cleaning industry uses significant quantities of chemicals, paper products, cleaning equipment, plastic liners for waste receptacles, and other supplies. Visit the IAVM Membership booth to learn how your venue can reduce operating expenses and health risks to cleaning staff, athletes, and fans by greening their cleaning program.
In addition to the mini sessions on the trade show floor, attendees are encouraged to participate in Spark: Small Tables, Big Topics. These interactive round tables take place on Monday, August 3, 8:30-9:45 a.m. Attendees can move from table to table based on their interests. Here is just a sampling of the many topics to be discussed:
Cloud Based Parking Technologies
Dance Flooring
Motorized Rigging—Pros and Cons
Selling Your Alternative Space
Measuring the Effectiveness of Your Leadership
You can view the full lineup on the VenueConnect schedule. See you in Baltimore!