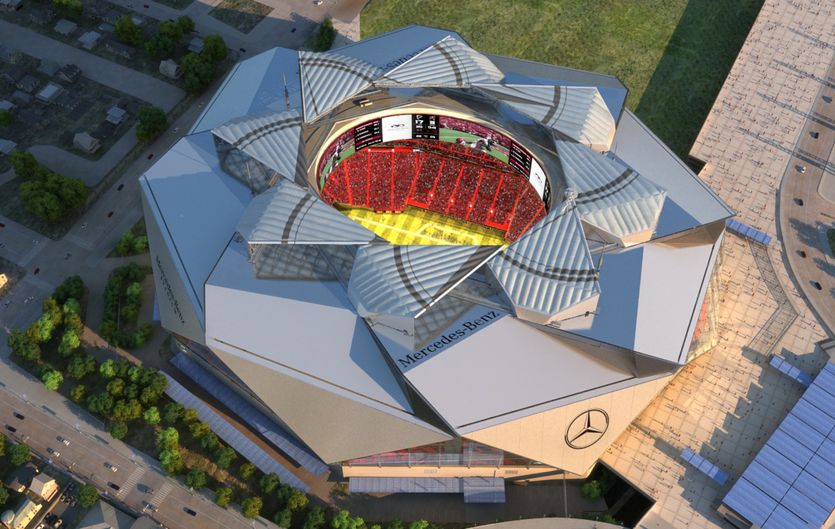 Curbed published a wonderful article today written by Patrick Sisson titled "Introducing the Stadium of the Future, Where Technology is King." It's a long read that offers several choice quotes. Here are few to tease you:
"Since technology has made it so easy for people to engage with the event in their own way in their own space, it's easy to disengage from the live event. We're competing against the cost of gas, parking passes, tailgating, it goes on. There's continuing pressure on the design side to create venues that are more flexible, more amazing, and can one-up what you can get at home." — Bill Johnson, design principal, HOK
"With tailgating, going to a football game can be a six-hour experience. And the real, live action takes between 25 and 30 minutes. People want to see more content and strategy. We think it's enhancing the gameday experience. But a mobile device can never enhance the camaraderie, sights, and sounds of the stadium." — 49ers Chief Operating Officer Al Guido
"Twenty years ago it was all about the in-seat experience, but for the next generation of consumers, it's more about a choose-your-own-adventure-type experience. They're in their seats for a play, then they're watching the game from different vantage points, socializing … It's all geared towards making it more friendly, more high technology, and more immersive."
 — Jeremy Krug, senior associate and project designer, Populous
"These stadiums are so much more than what they were in the past. They're highly dynamic entertainment complexes. More and more, we're asking, how do you extend the experience of the building beyond the walls?" — Brian Mirakian, principal, Populous
Please visit Curbed to read the full story, and let us know your thoughts about the stadium (and other venues) of the future in the comment section below.
(Image: HOK)