By ISSA and R.V. Baugus
United Center in Chicago, the largest arena in the United States, has reached another milestone with its GBAC STAR™ Facility Accreditation from the Global Biorisk Advisory Council™, (GBAC), a Division of ISSA. Additional facilities to earn the accreditation for cleaning, disinfection, and infection prevention include Boston Symphony Hall in Boston; Atlanta Convention Center at AmericasMart in Atlanta; and more.
"From stadiums to hotels to convention centers to malls, there are many facilities around the world that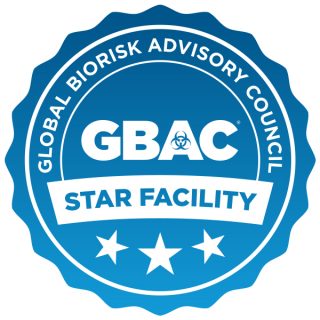 are implementing cleaning for health best practices that maximize health and safety, efficiency, and resources," said GBAC Executive Director Patricia Olinger. "Now when people visit new or favorite facilities, they can be confident that their wellbeing is a top priority."
The United Center, home of the Chicago Bulls and Chicago Blackhawks, hosts more than 200 events each year and has welcomed over sixty million guests since its opening in 1994. Meanwhile, Boston Symphony Hall is a historic concert hall that was built in 1900 and is home to the Boston Symphony Orchestra. Featuring an organ that is more than 70 years old, replicas of Greek and Roman statues, and stunning architecture, the building is considered one of the top concert halls in the world.
The latest facilities to achieve GBAC STAR accreditation include:
Convention Centers
Albany Capital Center in Albany, New York
Atlanta Convention Center at AmericasMart in Atlanta
Regina Exhibition Association Limited in Regina, Saskatchewan
Museums or Cultural Venues
Northwest Washington Fair in Lynden, Wash.
Port Discovery Children's Museum in Baltimore
Stadiums or Arenas
Rogers Place in Edmonton, Alberta, home to the NHL's Edmonton Oilers
United Center in Chicago, home to the NHL's Chicago Blackhawks and the NBA's Chicago Bulls
Theatre or Performing Arts Center
Boston Symphony Hall in Boston
"We are thrilled that so many facilities are taking advantage of the GBAC STAR accreditation program and making their environments safer for guests and employees," said ISSA Executive Director John Barrett. "Cleanliness will continue to be an important consideration for people when choosing where to visit, and organizations that have a clear and organized approach set themselves up for success."
Learn more and apply for GBAC STAR Facility Accreditation at gbac.org/star.
Find accredited facilities and those pursuing accreditation via the GBAC STAR Facility Directory at gbac.org/directory.
IAVM members seeking to apply for accreditation through GBAC, please use the link https://gbac.issa.com/iavm/!