By ISSA and R.V. Baugus
From concerts to sporting events to art exhibitions to weddings, people are rediscovering the joys of attending in-person events as more facilities reopen and lift occupancy limits. This week, Strathmore Hall Foundation Inc. in North Bethesda, Md. has earned GBAC STAR™ Facility Accreditation from the Global Biorisk Advisory Council™, (GBAC), a Division of ISSA, for three of its venues: AMP by Strathmore, The Mansion, and The Music Center. Joining the Strathmore facilities with new accreditations are the Toyota Arena in Ontario, Calif., numerous commercial offices and hotels, a Maryland-based salon, and transportation provider.
"GBAC STAR accredited facilities know how to effectively clean to uphold the health of all building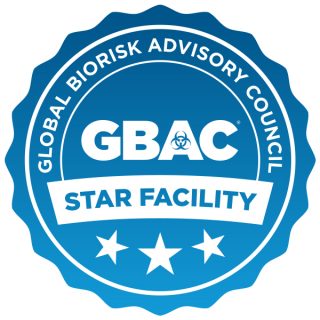 occupants and visitors," said GBAC Executive Director Patricia Olinger. "With an increasing number of larger venues reopening for events, it's important to look for the accreditation seal. With the online GBAC STAR Facility Directory, people can easily locate accredited facilities so they know whether best practices are being followed."
Strathmore brings nearly 400 events to North Bethesda each year, including concerts, festivals, art exhibitions, and more. Its venues are also sought after for private events like parties, training sessions, weddings, and mitzvahs. Meanwhile, the Toyota Arena is a 225,000-square-foot venue that can accommodate more than 11,000 guests. It hosts more than 125 events annually and is home to several sports teams, including Ontario Reign (American Hockey League), Ontario Fury (Major Arena Soccer League), Agua Caliente Clippers of Ontario (G League Basketball), and LA Temptation (Legends Football League).
This week, the following facilities have earned GBAC STAR accreditation:
Stadium or Arena
Toyota Arena in Ontario, Calif.
Theatres or Performing Arts Centers
Strathmore Hall Foundation Inc. – AMP by Strathmore in North Bethesda, Md.
Strathmore Hall Foundation Inc. – The Mansion in North Bethesda, Md.
Strathmore Hall Foundation Inc. – The Music Center in North Bethesda, Md.
"The GBAC STAR Facility Accreditation program is based on quality management system principles and ensures facilities have a clear map in place for training, preparation, prevention, and more," said ISSA Executive Director John Barrett.
Learn more and apply for GBAC STAR Facility Accreditation at gbac.org/star.
Find accredited facilities and those pursuing accreditation via the GBAC STAR Facility Directory at gbac.org/directory.
IAVM members seeking to apply for accreditation through GBAC, please use the link https://gbac.issa.com/iavm/!