By R.V. Baugus and PCMA
Music City Center President and Chief Executive Officer Charles Starks, President and CEO of the Music City Center in Nashville, has been named Chairman of the Board for the Professional Convention Management Association (PCMA).
With 8,400 professional and student members, as well as 100,000 business stakeholders worldwide, PCMA is the global leader in business events. In 2022, the organization will combine its Board of Directors and Foundation Board of Trustees into a single board of 19 members. Nominations were announced in September, with full membership approval recently announced.
"I'm honored to serve as PCMA Chairman of the Board," Starks said. "I'm excited to lead the organization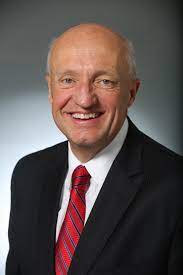 in this next chapter alongside the most global and diverse board in its rich history."
Starks has successfully led Music City Center since its inception. He is only the third convention center executive to chair the PCMA board in its 65-year history. He previously served in other capacities on the Board of Directors and the Foundation Board of Trustees. He currently serves as Secretary and Treasurer.
"I believe PCMA is critical to the success of the business events industry, and the value of the relationships and connections made through the organization is immeasurable," Starks added. "To be asked to serve in this capacity is a tremendous privilege and an opportunity to give back to the industry that has given me so much."
Starks will serve a one-year term as Chairman of the Board, effective January 12, 2022, followed by a one-year term as Past Chair. He will continue his role as President and CEO of Music City Center during that time.
PCMA President and CEO Sherrif Karamat, CAE, President and CEO of the Professional Convention Management Association (PCMA) announced he has received the 2022 Board of Directors and Trustees Slate from Nominating Committee co-chairs Stuart Ruff-Lyon, Immediate Past Chairman, PCMA Board of Directors and Valerie Sumner, Immediate Past Chairwoman, PCMA Foundation Board of Trustees.
For the first time in PCMA's history, the Board will consist of a new governing body that encompasses Directors and Trustees for PCMA and the PCMA Foundation, respectively – a change that will empower PCMA to be agile, responsive, and innovative at a time that calls for bold leadership and diverse solutions for PCMA's global audiences.
"Leadership at PCMA is about serving our members and the greater global business events industry as it re-emerges to the new realities of a post-pandemic world," said PCMA President and CEO Sherrif Karamat. "It is defined by our values – particularly around PCMA's stated commitments to equity, inclusion and diversity. It is not defined by job titles or tenure, but by a demonstrated ability to make a difference for others when it is needed the most."
Directors and Trustees will assume office immediately following PCMA's Convening Leaders annual meeting January 9-12 at Caesars Forum in Las Vegas.