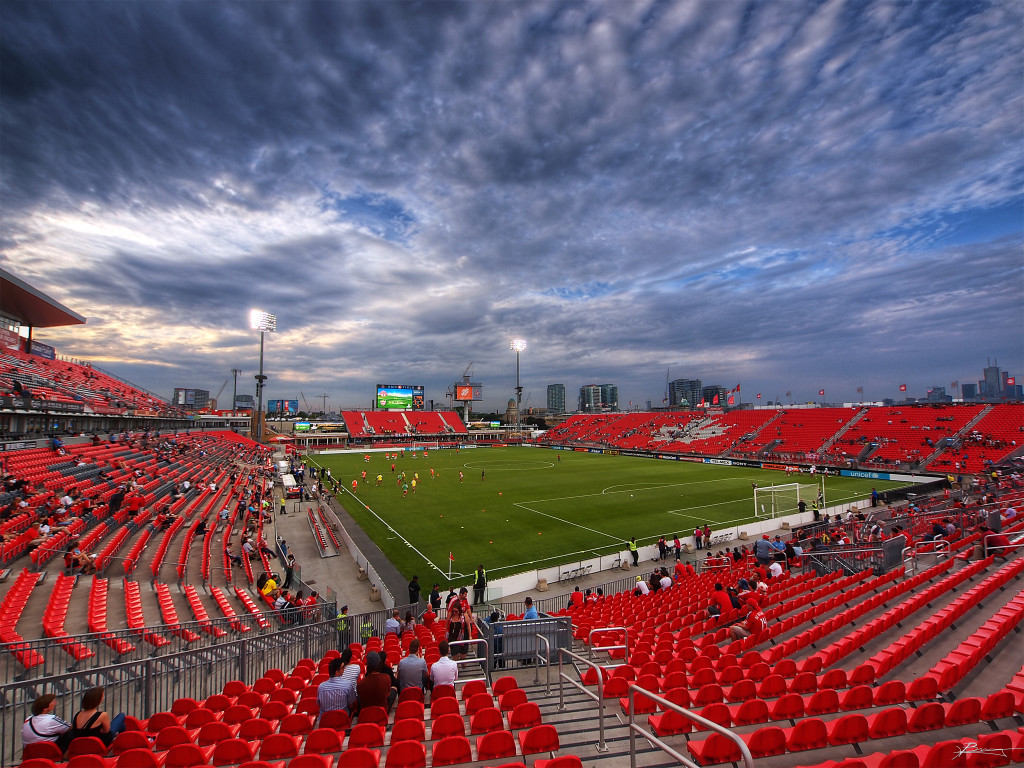 BMO and Maple Leaf Sports & Entertainment (MLSE) have announced a 10-year renewal of the bank's naming rights sponsorship of BMO Field in Toronto, Ontario.
"Today's long-term naming rights renewal with BMO is symbolic as construction progresses on BMO Field to provide a world-class stadium experience for Toronto FC and its fans, for the Toronto Argonauts as they move to a classic Canadian outdoor football environment, and for the City of Toronto," said David Hopkinson, chief commercial officer at MLSE, in a statement. "BMO is a partner that has been with Toronto FC, and the stadium, since day one and plays an important, supportive role as we look forward to exciting things at BMO Field this season and in the years to come."
BMO Field is home to Toronto FC of Major League Soccer and will add the Canadian Football League's (CFL) Toronto Argonauts as a tenant in summer 2016. A two-year stadium renovation project to be completed in May is currently in the second phase of construction that will see a canopy added to cover the east, west, and south grandstands as well as a new sound and lighting system and changes to accommodate a CFL field.
BMO will also extend its placement as the sponsor of the TFC kit for the 2016 season.
"BMO's sports sponsorships celebrate bringing communities together and embody our company's values of teamwork and dedication," said Connie Stefankiewicz, chief marketing officer at BMO Financial Group, in a statement. "We are proud of our longstanding partnership with TFC and look forward to joining fans and our customers in another exciting season as we cheer on the team at the newly-renovated BMO Field."
BMO Field's first renovations saw the stadium expanded to 30,000 seats with a new second deck added to the east grandstands, new suites, private clubs, concession stands, and a new HD video board in the north end.
(Image: Paul Bica/Creative Commons)