By Emily Polanowicz
In wake of the devastating tornados that tore through Nashville and Middle Tennessee late Monday evening, taking more than 20 lives and impacting thousands of local families and businesses, the Nashville Predators have taken immediate action to work in – and with – the community to support the necessary relief efforts throughout Davidson and surrounding counties, that unfortunately will be needed for many months ahead.
"In the days following this week's shocking events, it has been heartbreaking to witness the devastation and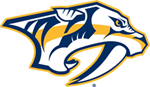 tragic loss of life caused by the tornados across Middle Tennessee," Predators President and CEO Sean Henry said. "As Nashville and the surrounding areas begin to rebuild, it will take time to heal the physical and emotional wounds left by this natural disaster, but I trust that our resilient and passionate community will come away from this experience stronger than ever before. No matter the situation, our dedicated fans, partners and neighbors never fail to come together in support of those in need, so we look forward to working together to lift Nashville up from this tragedy."
While Bridgestone Arena was fortunate to not sustain any damage in the storms, 501 Broadway served as a rallying point on Tuesday where those affected, and those assisting in the recovery efforts, could have a free lunch in a safe, calm space. On Wednesday, after returning to Nashville from Minnesota, a group of players and their families joined the healing process by providing donations and sorting the many others that had already been delivered to the Community Resource Center.
With an extensive slate of Predators games, the SEC Men's Basketball Tournament and other world-class events on the horizon at Bridgestone Arena, the Predators organization will have many opportunities in the coming months to marshal the passion of our fans in support of the recovery efforts. On Monday, the Nashville Predators office will be closed so that employees have the opportunity to get out in the community to assist in rebuilding our city.
In the Foundation area (outside of Section 106/107), or on NashvilleLockerRoom.com, fans can purchase a Nashville Strong t-shirt – which the players and coaches wore as they faced Dallas on Thursday night. Sweatshirts, posters and helmet decals are also available. Additionally, a portion of the proceeds from the Predators Foundation's silent auction will benefit tornado relief efforts. To view auction items, fans can text "PREDS" to 76278 or visit the Foundation Area during any Predators home game or the SEC Men's Basketball Tournament. Starting next week, at every Bridgestone Arena event or Predators game, fans may contribute by purchasing a button for $1 at any concession stand.
Emily Polanowicz is Corporate Communications Coordinator of the Nashville Predators/Bridgestone Arena.