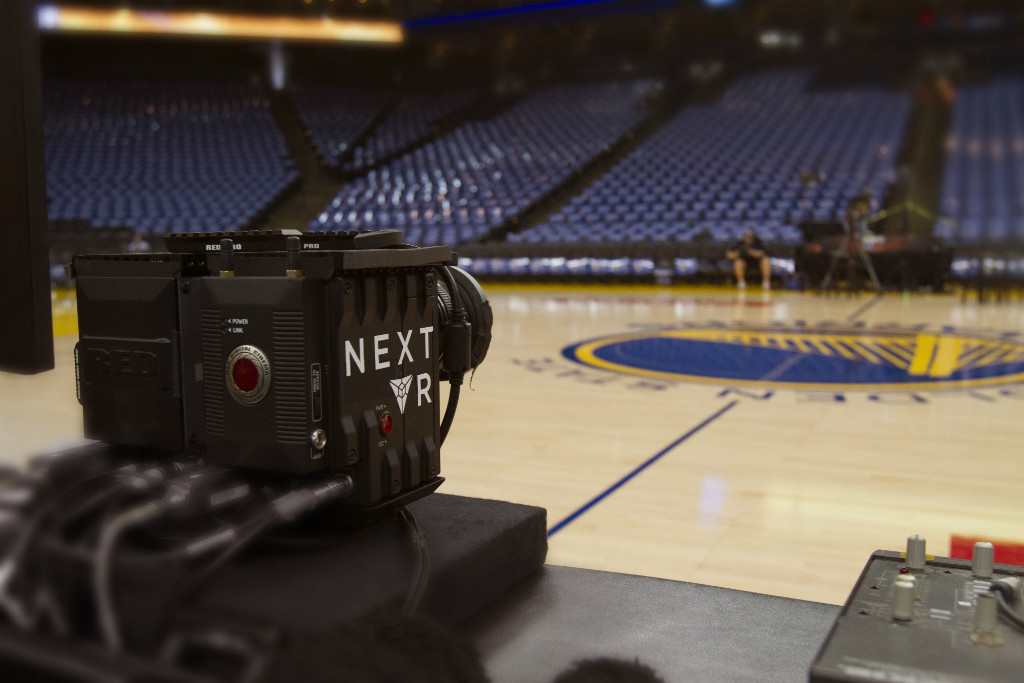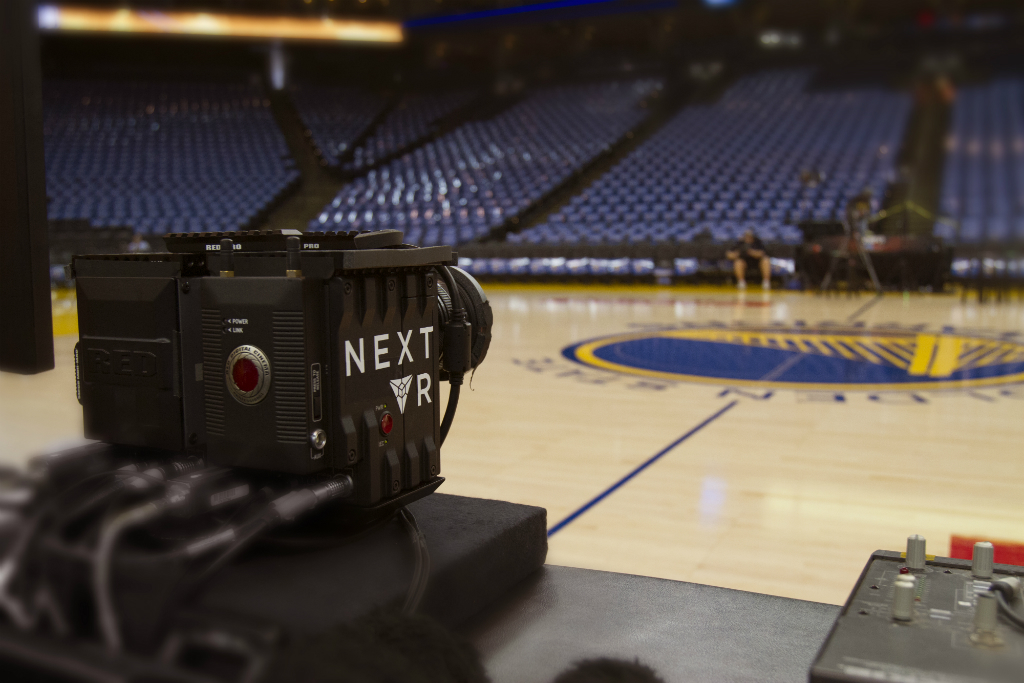 Do you want courtside seats to the Golden State Warriors vs. New Orleans Pelicans game? If you have a Samsung Gear VR headset, that's where you'll sit.
Tonight, October 27, the NBA and Turner Sports—working with NextVR—will offer access to the first live-streaming, regular season, U.S. professional sports game in virtual reality (VR). In addition, viewers can watch the Warriors' championship ring presentation at Oracle Arena.
The Warriors aren't the only team experimenting with VR. So are the Sacramento Kings, who conducted tests of two VR games in the pre-season. The Kings will offer VR streaming of their Wednesday night game, but it will only be available inside the arena.
"The Kings, who are producing their live VR stream Wednesday without direct coordination with the NBA, have been working with the VR technology company Voke," Daniel Terdiman reported for Fast Company. The team hopes to differentiate its VR offering from that of the NBA's presentation of the Warriors-Pelicans game by making it platform agnostic, meaning its should be available on any VR platform—such as Oculus Rift, Google Cardboard, or even YouTube 360 or Facebook 360 Video, as well as Gear VR."
As a venue manager, how do you feel about VR? Is this a new way to grow fan engagement, or will it keep fans away from venues? Please share your thoughts with us in the comments section.
(Image: The Golden State Warriors/NBA)