By Jeffrey Chabon
The Alamodome in San Antonio, Texas, welcomed Andrea Austin-Thomas to the team as a new Event Coordinator. Andrea's first show with the Alamodome will be for Disney on Ice, starting April 28 through May 1, which is somewhat ironic because she used to be a skater for Disney on Ice.
"I loved traveling with Disney on Ice," she said. "I got to go all over the world. I've been to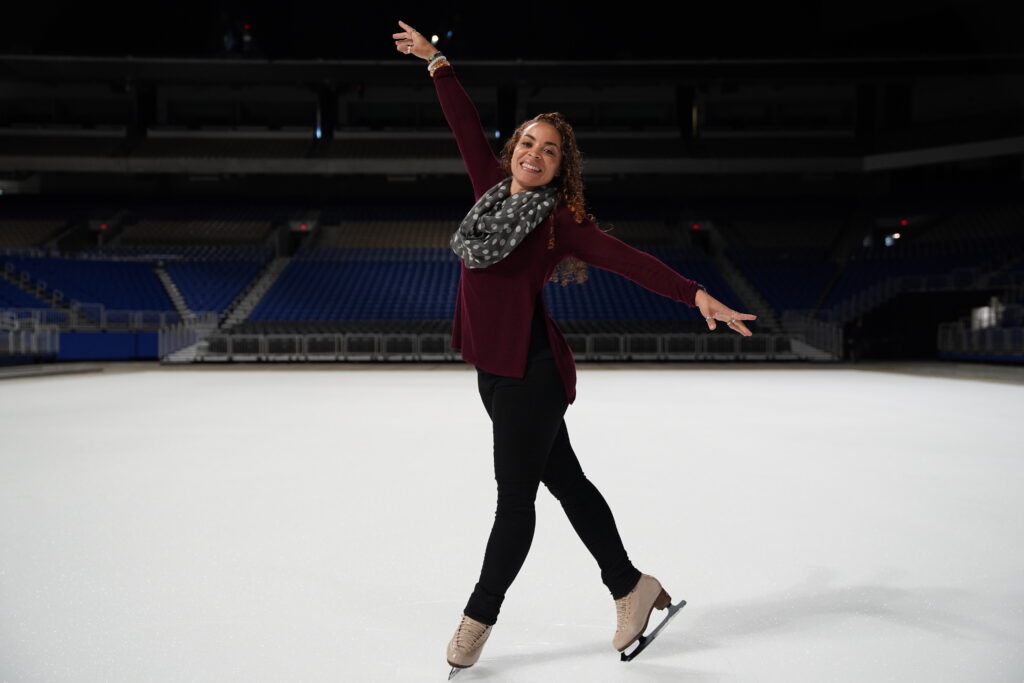 Australia, New Zealand, and many parts of Southeast Asia and Europe."
Andrea started skating when she was seven-years-old living in Colorado Springs, Colorado. It's when Andrea was in college skating as an amateur figure skater that she saw a sign at her ice rink offering auditions for Disney. She was offered a skating position with the show and toured with them for five and one-half years.
"This is definitely a full-circle moment in my life," she said. "I loved performing with Disney on Ice, but I always wanted to know more about the planning of the show. Now as an event coordinator I get to go behind the scenes and help with event production in real time."
Andrea, who has lived in San Antonio for two years, says she hasn't completely hung up her skates. She still occasionally gets to the ice rink, just not as often as she'd like to. She looks forward to working on her first show this April and many more in the future.
Jeffrey Chabon is Sales & Marketing Administrator at the Alamodome in San Antonio.