Citizens Business Bank Arena in Ontario, California, announced that Adam Millar has been named as general manager of the venue.
"We are pleased to welcome Adam to Ontario and look forward to his expertise in managing and booking an entertainment venue," said Michael Krouse, regional vice president of SMG Worldwide. "His experience in the industry and core strength of working in Southern California will ensure we will continue to meet our goals since taking over management of the venue on July 1, 2016."
Millar began his career in the entertainment industry as an intern for SMG at the Los Angeles Memorial Coliseum & Sports Arena, working his way up to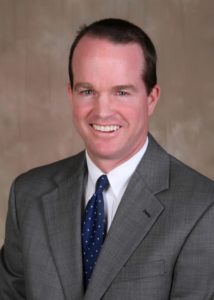 event manager. Following that, he served as the director of event management for the SMG-managed Network Associates Coliseum & Oakland Arena until taking on the position of managing director for The Forum.
Millar's career then included positions as the director of booking and event Services at Staples Center, theatre operations manager of The Greek Theatre, and director of national events for USA Water Polo, all in the Los Angeles area. Most recently, Millar has served as general manager of City National Grove of Anaheim since 2005.
Knowledge and work experience in several positions within a venue will provide Millar the tools to educate and lead the team at Citizens Business Bank Arena. He has a B.S. in Business Administration from San Diego State University and is a graduate of the IAVM Venue Management School.