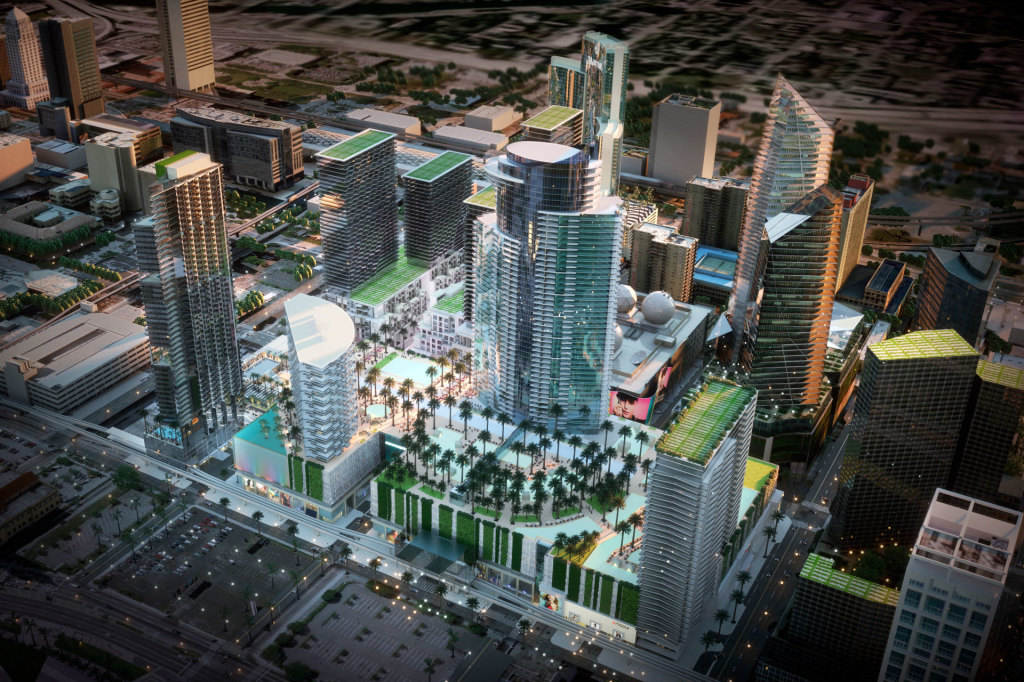 The Miami Herald reports that the Miami City Commission has approved plans for a downtown convention center and a 1,800-room hotel on the site of the old Miami Arena.
"The commission's approval of MDM Development's $600 million Marriott Marquis Miami World Center clears an important hurdle for the developer, which can now pursue permits and tax rebates, and push to break ground before the end of the year," David Smiley wrote. "The privately financed project has been long-desired by downtown business boosters, who say a convention center will help flush businesses, restaurants and hotels with customers."
The convention center will feature 350,000 square feet of meeting space, a 100,000-square-foot exhibit hall, and a 60,000-square-foot ballroom.
Please visit the Miami Herald website for the full story.
(Image: Miami Wordcenter)