From Communications Department
In an effort to streamline many of the interior and exterior functions of its facility and to better align with its mission, the New Orleans Ernest N. Morial Convention Center announced the creation of a new "Campus Operations" department which will combine the current functions of Public Safety, Safety and Emergency Management, Campus Logistics, Guest Services, Grounds Maintenance, and Asset Management. Brett Slocum has been named Senior Director of Campus Operations and Wendell Findley as Director of Security.
The decision to establish a Campus Operations department followed a thorough analysis of the operations of the Safety and Logistics departments. The analysis revealed that the Convention Center's more than 1.1 million square feet of exhibit space, coupled with an additional seventy acres of land outside the facility that includes a pedestrian park and transportation center, presented unique opportunities and efficiencies that required a specialized team to address.
"The scope and scale to ensure a facility as wide-reaching as ours continues to operate at maximum efficiency requires specialized knowledge and commitment as well as familiarity with our history and operation," said Adam J. Straight, Vice President of Operations. "Fortunately, Brett and Wendell are existing highly skilled members of our team, and their unique skillsets will ensure that our Convention Center continues to be a safe, exceptional destination for premiere event experiences."
Slocum has been with the Convention Center since 2016 where he started as Assistant Director of Public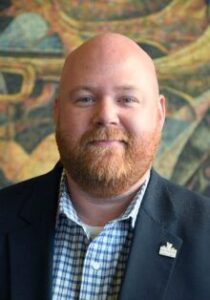 Safety. He was promoted to Director of Safety and Emergency Management in 2021. Before joining the Convention Center, Slocum began his 20-year career in public safety as a Disaster Coordinator with the United Way in Lee County, FL before serving the State of Florida for ten years as a Regional Coordinator and a Regional Emergency Response Advisor.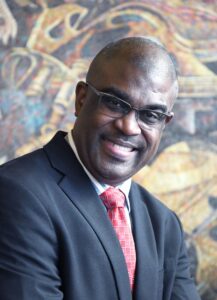 Findley has been with the facility since 2021 and brings more than 20 years of experience to his new role. Before joining the Convention Center, Findley served as the Director of Security for the Astor Crowne Plaza New Orleans, as well as the Security Director for InterContinental Hotels Group. Findley is also a Peace Officer Standards and Training Council (POST) Certified police officer in the Reserve Division of the Gretna Police Department.
"As we continue with our five-year $557M Capital Improvement Plan, it is key and critical that we continue to value safety as our highest priority," said Convention Center President Michael J. Sawaya. "The creation of a Campus Operations Department, as well as naming Brett and Wendell to new leadership positions, is the continuation of our pledge to ensure a safe, secure, and hospitable environment for both our external and internal customers."