The New Orleans Ernest N. Morial Convention Center has named Rocsean Spencer as Small Business Program Director. The Ernest N. Morial New Orleans Exhibition Hall Authority, the Convention Center's governing board, created the position to promote the importance of diversity, inclusion, and small business development at the convention center. Spencer will be tasked with managing the Business Opportunity Program, and will serve as a liaison between the Authority, internal stakeholders, and the community.
Spencer comes to the convention center from the City of New Orleans, Office of Supplier Diversity. She served as Certification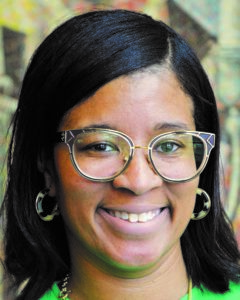 Officer, where she reviewed Disadvantaged Business Enterprise (DBE) certification applications and attended State and Local DBE (SLDBE) program outreach events. She was later promoted to Compliance Officer, where she managed a portfolio of $150 million of Public and Private Sector funds. In that role, she also supervised the DBE program, where she managed the SLDBE Certification Department as SLDBE Certification Coordinator.
Spencer recently earned certification as a Certified Compliance Administrator from the American Contract Compliance Association (ACCA) through Morgan State University in Baltimore.