Brad Feichter has been named event manager at the New Orleans Ernest N. Morial Convention Center (MCCNO) – the sixth largest convention center in the nation. In his new capacity, he will be responsible for managing all aspects of the event planning process. As a liaison between the Center and clients, he will guide clients through event preparation and show set-up, monitor in-house events and oversee all related activities for his clients to ensure successful events.
Feichter comes to the MCCNO after serving for three years as a senior banquet manager for the Convention Center's food and beverage contractor, Centerplate. Previously, he sharpened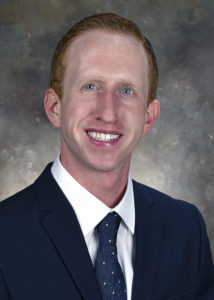 his skills as the banquet manager for the National WWII Museum in New Orleans.
Prior to becoming an event manager, Feichter positively impacted the MCCNO by overseeing the daily operations of Centerplate's Banquets Department. He played a key part in orchestrating food and beverage functions from start to finish, and will have an even greater role in ensuring the success of tradeshows and conventions at the MCCNO in his new position. A model of professionalism, Feichter has received recognition from both clients and staff at the Convention Center for his reliability, responsiveness, and accountability.
Feichter attended Johnson & Wales University in Charlotte, North Carolina, where he served as their Student Government Association's treasurer. He graduated in 2010 with a Bachelor of Science, majoring in Hotel Management.
Feichter currently serves as treasurer for the canine Mardi Gras krewe, the Mystic Krewe of Barkus.