Chris Bundick has been named the Director of Financial Planning and Reporting for the New Orleans Ernest N. Morial Convention Center, the sixth largest convention center in the nation. Bundick will be responsible for providing strategic leadership in managing of financial planning, budgeting, analytics, and the comprehensive reporting process.
Bundick brings 24 years of experience in financial planning and reporting to his new role. He began his career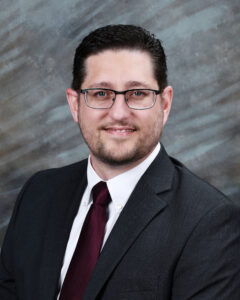 as an auditor for the Office of the Louisiana Legislative Auditor in Monroe. He continued on his career path, sharpening his skills as the Controller for the New Orleans Baptist Theological Seminary where he oversaw all of their financial accounting processes for its multi-million-dollar budget, financial audits, post office operations, investments, and more.
Most recently, Bundick served as the Vice President of Finance and Operations (CFO) of the University of Holy Cross in New Orleans. There, he managed a multi-million-dollar budget and emphasized a culture of unity and transparency. Bundick managed a team of more than 20 staff members with expertise in various fields from accounting to facilities operations to technology and beyond. As he did in his prior positions, Bundick was able to establish a culture and system of accountability that proved to be successful, leading his former organization through ten consecutive annual audits without any material weakness findings.
Bundick is a licensed minister with a Master of Divinity degree from the New Orleans Baptist Theological Seminary and enjoys sailing, golfing, serving at his church, and spending time with his family in his free time.
"As we look to continue on the path of delivering innovative events in a world-class destination, we are happy to welcome Chris to our Convention Center team," said Alita Caparotta, Convention Center Vice President of Finance and Administration. "As an expert in financial planning, Chris will assist our organization in staying financially efficient and ensuring our financial goals are met as we continue to expand our offerings as a leader in our industry. Chris is a team-oriented, results-driven professional and we are happy to have him on our team."