The New Orleans Ernest N. Morial Convention Center continues to lead the way into a green future with their award-winning Sustainability Program, which aims to improve the environment through innovations in the use of energy conservation techniques, renewable energy, and more. The Convention Center continues to follow through on its commitment to being a sustainability champion through collaborative efforts with like-minded community partners.
Beginning in 2010, the New Orleans Ernest N. Morial Convention Center's sustainability program continues to be a model of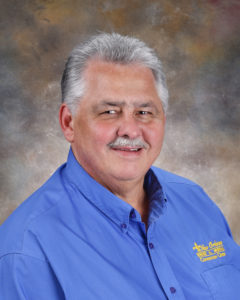 excellence for the steps taken to reduce the building's impact on the environment. In August 2018, the Convention Center named Art Shilling as the assistant director of sustainability, a newly created position.
In this new role, Shilling will focus on tracking, compiling, and reporting on the New Orleans Ernest N. Morial Center's sustainability initiatives with special focus on LEED certification, and will work closely with Director of Capital Projects Paul O'Connell and the director of construction on upcoming special projects.
Shilling joined the Convention Center in 2016 as the assistant director of building operations, where he assisted in overseeing physical plant operations and was designated as the building's Sustainability Specialist. As sustainability specialist, Shilling created programs for surplus management, waste reuse, recycling, energy conservation, and various in-house sustainability programs and reporting.
Shilling has more than 30 years of experience in facility management, engineering, project management, and environmental/waste management fields. He also headed a private company, Lamp Environmental Industries for 13 years, which earned an Environmental Leadership award from the Louisiana Governor's office for pollution prevention.
The New Orleans Ernest N. Morial Convention Center was awarded the title of Overall Sustainability Leader in the Downtown NOLA Energy Challenge. A community panel of judges from the Mayor's Office of Resilience and Sustainability reviewed plans from more than 40 buildings in the New Orleans area and found that the Convention Center's plan not only improves sustainability, but can also increase competitiveness on the national stage.