Rosalie Mortillaro has been named Director of Marketing and Communications at the New Orleans Ernest N. Morial Convention Center – the sixth largest convention center in the nation. Mortillaro is a 16-year veteran of the Convention Center, having previously served for 12 years as the Communications Manager, and for four years as a Communications Specialist.
In her new role, Mortillaro will helm the Creative Services Unit and oversee the planning, development, design,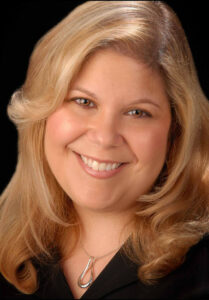 and production of all marketing strategies for internal and external customers. Mortillaro will play a key role in developing marketing and communications strategies as the Center continues with a $557 million improvement plan for a mixed-use upriver development, pedestrian park, transportation center, plus interior and exterior building upgrades. A new headquarters hotel is also planned for the development area.
Mortillaro holds a Bachelor of Arts Degree in Communications from the University of New Orleans, and is a past Vice President of Communications for the International Association of Business Communicators – New Orleans Chapter.