By R.V. Baugus
In the words of Ruben Hernandez, CVE, "Estamos iniciando este foro abierto de administradores de recintos.
Nos gustaría saber su opinión al respecto y qué sugerencias desean compartir para que se convierta en una herramienta valiosa para intercambiar ideas, experiencias, tips, conocimientos y cualquier tema que les sea de interés."
In English, what the IAVM member and Business Specialist with Mirrub Soluciones in Monterrey, Mexico, is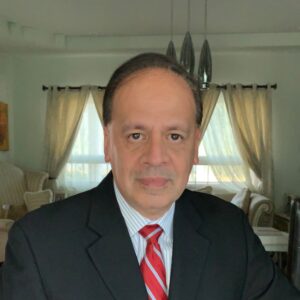 sharing translates to "We are starting this open forum for venue managers. We would like to know your opinion about it and what suggestions you want to share so that it becomes a valuable tool to exchange ideas, experiences, tips, knowledge, and any topic that is of interest to you."
A new community group on VenueNet is under the title of Foro Abierto de Administradores de Recintos and serves as a platform for those wishing to connect through a Spanish-speaking channel.
We also had an opportunity to catch up with our good friend from Monterrey to chat some more about the forum.
HOW DID THE IDEA COME ABOUT FOR THE COMMUNITY FOR MEMBERS TO POST IN SPANISH?
For many years, we have observed that there is a large community of Spanish speakers working at venues in North America. Many of them communicate better in Spanish. In Mexico, on the other hand, some colleagues don't speak English very well and need someone to help them ask their questions about operations, administration, and sales issues in our industry.
WHAT ARE SOME THINGS YOU WOULD LIKE TO ACCOMPLISH IN THIS NEW PLATFORM?
We would like the benefits of our association to reach each of the members by eliminating the language barrier and thus achieve one of the important objectives that we have: To be a means of knowledge transfer.
Attending to this important segment would also increase the interest of more venues including Latin America.
WHAT MUST PEOPLE DO IN ORDER TO BECOME A PART OF THE COMMUNITY?
It is easy to be part of this community. As a member, it is only necessary to login TO VenueNet, open the communities menu, select "Foro Abierto de Administradores de Recintos" and join this community. If you are not a member yet, it is also very easy to get an IAVM membership on the association's website. In Mexico, there is an alternative to belonging to IAVM if you are also a member of AMEREF (Mexican Association of Venues). But the most important thing will be the active participation of all colleagues so that this forum becomes a really helpful tool for all participants.