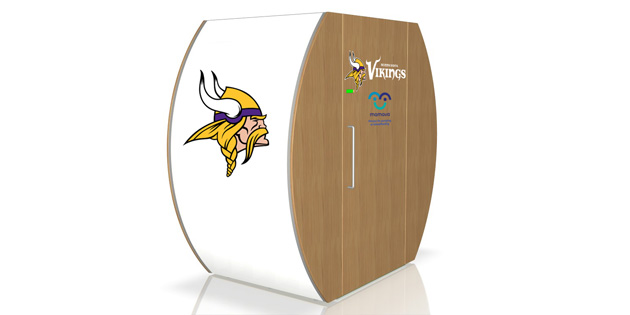 These are selected news articles that showed up in our inboxes on Monday morning that we want to pass along to you.
Minnesota Vikings to Install Lactation Suites in TCF, U.S. Bank Stadiums (Minneapolis Sun Times)
"The Vikings say they are the first NFL franchise to offer lactation suites in a stadium to fans."
Donald L. Tucker Civic Center Sound Set for Upgrade (Tallahassee Democrat)
"With 62 new arena sound system speakers being installed along with a state of the art sound board, the improvements come as a birthday present for the Civic Center building, which celebrated its 34th year in operation on Sept. 14."
John Carmack Wants to Make Virtual Reality eSports Stadiums (PC Gamer)
"Carmack described a virtual crowd in the thousands that attendees can move through to find groups they want to hang out and cheer with."
New Caterer to Take Over at Kentucky Exposition Center This Week (Louisville Business First)
"Chicago-based Levy Restaurants has been named the exclusive food and beverage caterer of KEC by the Kentucky State Fair Board after a request for proposals was pursued by the Kentucky Finance and Administration Cabinet."
Venue Q&A: Jacksonville Jaguars' Larry Rosen (Sports Video Group)
"In his current role since 2014, he leads the Jags Cinema video-production team, which is responsible for creating a dynamic in-game production for EverBank Field's new 8K video displays."
With so much great industry news out there, we're sure we may have missed some articles. If so, please email and share them with us. Thank you.
(Image: Minnesota Vikings)