By R.V. Baugus
Many venues — let's say most — are and have been working diligently to balance the need to assist in their communities with the need to plan for the many steps necessary in reopening, whenever that may be.
An article written by Aaron Wilson in the Houston Chronicle caught our eye about how the NFL Houston Texans plan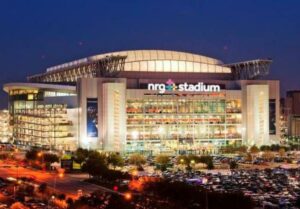 to become what is thought to be the first professional sports team looking to hire a full-time hygiene coordinator to oversee that aspect of operations at the team's practice facility and NRG Stadium. The obvious goal is to provide and protect sanitary conditions at the 72,220-seat venue to keep players, workers, and fans safe.
The venue is owned by Harris County and as a result such a hire would also handle the myriad of other major events at the stadium including the Texas Bowl and the Houston Livestock Show and Rodeo, among others. The hire will oversee the team's custodial staff provided by F&B provider Aramark and work in tandem with Harris County infrastructures to coordinate the cleanliness of NRG Stadium as well.
We will be reporting more on this particular situation as well as if this will become a hiring trend as more venues return to normal operations.
Photo by Visit Houston.