By R.V. Baugus
Nick Schacht, Chief Global Development Officer at the Society for Human Resource Management (SHRM), and Sharoni Denise Little, Ph.D., Ed.D., Vice Dean/Senior Diversity, Equity, and Inclusion Officer and Professor, Clinical Business Communication at the University of Southern California, will present at the Executive DEI track on the topic of "Leading from the Top: Building an Inclusive Venue Culture" at VenueConnect20.
Want to know why diversity and inclusive leadership is critical in a changing venue industry? These experts have the answers and will present them in a session where you will learn why leadership, diversity and inclusion is important in creating your venue's action plan. As leaders, you are required to lead, guide, empower and hold yourself and others accountable.
Schacht was able to take a few minutes to speak about what attendees can expect at this timely and important presentation.
VP Magazine: Our industry, much like the guests who come into our venues, is one that continues to change. Why is diversity and inclusive leadership critical as our industry prepares to meet the millions of guests who frequent our arenas, stadiums, convention centers, and performing arts theaters?
Schacht: The guests who are welcomed into venues around the world expect safe and welcoming environments. However, "safe"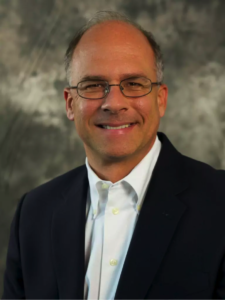 and "welcoming" mean different things to different people and different groups. A diverse and inclusive venue team will by its nature have a broader array of perspectives and is more likely to be attuned to the needs and expectations of an increasingly diverse population.
VP: We also hear that this same diverse and inclusive leadership is important in how a venue creates its action plan. Why is that?
Schacht: Leadership sets the tone for how the entire organization works. A venue's action plan – typically involving a large cross-section of the venue team – should proactively consider the needs and expectations of a diverse population. Consider, for example, the varying needs of an aging population, or people with disabilities. If leadership sets an inclusive tone, then the team members developing the action plan are more likely to take an inclusive approach to their panning efforts.
VP: Much of this session stems in leading from the top. What are some of the more obvious ways that these leaders can build inclusive cultures at their venues?
Schacht: Leaders can contribute to effective inclusive cultures through their examples – their words and their actions. Establishing a conscious, articulate commitment to diversity and inclusion is the first step. This is not a one-time pronouncement, but an ongoing emphasis on inclusion in spoken and written communications. Actions need to support this commitment – and in particular, actions that support equity and equitable access to opportunity within the venue organization and operations.
VP: We as an industry are looking to have a more diverse and inclusive pool of talent leading our association as well. Are there some things in your experience that any association or workplace can do that might be different than what venues do in hiring that more diverse sector, or are they pretty much the same?
Schacht: They are pretty much the same, but IAVM should look to become a role model for members. What are the practices and approaches that IAVM can take and demonstrate, that members can then follow? How can IAVM publicize and document these successes? How can IAVM act as a "clearinghouse" for best practices from members – sharing what works, so that all venue learning curves can be accelerated?
VP: What would you like some takeaways to be from your presentation as your audiences returns to their respective venue workplaces?
Schacht: The one key takeaway is the critical role that executives/leaders play in developing and nurturing inclusive workplace cultures. If leadership is not committed to an inclusive workplace, and does not demonstrate that commitment through words and actions, then there will be no success.