By Blair Cardinal
Oak View Group has acquired Spectrum Catering, Concessions & Event Services – the leading food service and hospitality company that specializes in major sporting events, music festivals, and artist and tour catering — to grow its OVG Hospitality division.
The announcement comes eight months after OVG's acquisition of Spectra, which was one of the industry's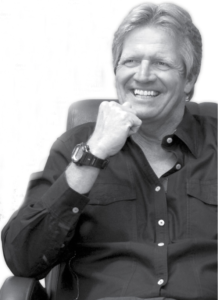 leading food and beverage providers, in November 2021 to create a leading full-service live events company. The acquisition of Spectrum, which is headquartered in Houston, Texas, will continue OVG Hospitality's trajectory toward becoming the top food service and hospitality provider in the industry by broadening the company's portfolio and expertise.
Spectrum has overseen the hospitality experience at major sporting events, such as the PGA TOUR, NCAA Final Four March Madness Festivals, US Davis Cup Tennis, and the United States National Diving Championships. The company has also been concessionaire to the largest, most prestigious outdoor music events in the country, including Bonnaroo, Burning Man, and Governor's Ball, producing some of the highest per caps in the industry. Spectrum also serves all aspects of touring and backstage entertainment, delivering celebrity service to the top names in the music industry as the exclusive tour caterer to Cirque du Soleil's North American Touring Shows, touring with The Eagles, and having managed tour rehearsals for world-class artists like Madonna, Jimmy Buffett, and Aerosmith.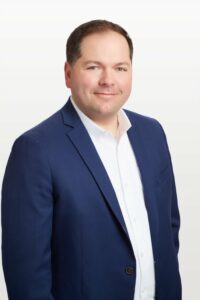 "The fact that Spectrum's growth has been driven by referrals, word-of-mouth, reputation and top talent speaks to the stellar organization Dave Smalley has built over the last thirty years," said Ken Gaber, President of OVG Hospitality. "After meeting Dave five years ago, I became a fast fan of his work. Whether his team is designing precise event layouts or working closely with cities, municipalities, promoters, producers, artists, and nonprofits, they know the ins and outs of planning and executing food and hospitality at some of the world's largest live events. Bringing on the Spectrum team will allow OVG Hospitality to grow our business in non-traditional avenues. Dave and his team understand that food should be fun, familiar, and fast, and I couldn't be happier to bring a friend into the OVG Hospitality family."
Spectrum has long been focused on developing innovative culinary experiences, recruiting and training dedicated and talented team members, and meaningfully engaging the communities where they operate, all ideals that align with the core values of OVG Hospitality.
"Hard work and integrity are hallmarks of Spectrum's successful operations – across the kitchen, dressing room and dining room – and it became clear very quickly in our initial discussions with Oak View Group that our teams would work seamlessly together," said Smalley, Spectrum's Founder & CEO. "We have consistently delivered some of the highest per caps and the highest revenues of any concert concessions company, and we look forward to continuing those achievements with OVG Hospitality."
Tim Leiweke, CEO of Oak View Group, said: "Dave and his team have been positively disrupting the food and hospitality space for three decades now, which is a concept Oak View Group can relate to. Just as Dave looked outside the four walls of restaurant life to create Spectrum, his company continued to transform the food and hospitality industry with cutting-edge ideas and set the standard for live event experiences. We look forward to watching OVG Hospitality continue to grow with this exciting new partnership."
Blair Cardinal is VP, Communications for OVG360.
Pictured Dave Smalley (top) and Ken Gaber