By Hilarie Carpenter, CTA
The Grand Rapids-Kent County Convention/Arena Authority (CAA) announced the appointment of Omar Cuevas and Joe Jones as Co-Chairs for the Community Inclusion Group (CIG), a task force created by the CAA, the seven-member board that oversees DeVos Place, DeVos Performance Hall and Van Andel Arena. Cuevas and Jones will lead the Community Inclusion Group in ongoing efforts to assist and advise the venues in Diversity, Equity and Inclusion initiatives.
Omaa Cuevas is the Vice President of Sales and Marketing for the Grand Rapids Chamber of Commerce. Omar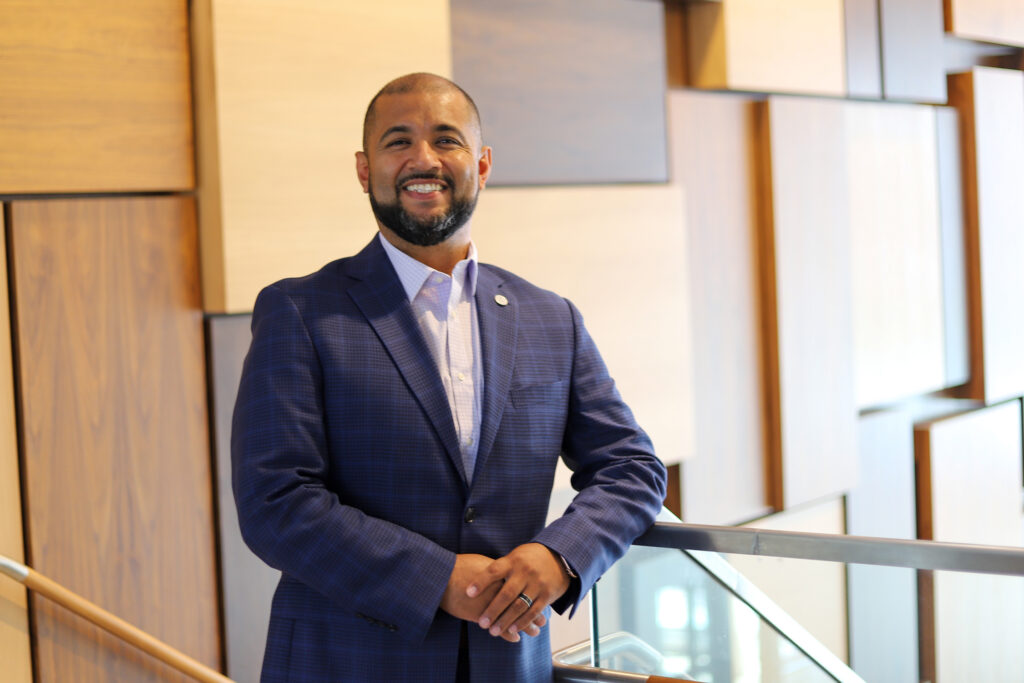 oversees revenue generation for the organization and how the Chamber tells its story. As a member of the Grand Rapids Chamber Executive team, he has influenced organizational priorities to support an inclusive economy and prosperous West Michigan for all. Omar has been recognized by the State of Michigan Hispanic Caucus as Hispanic Advocate of the Year and served on several boards including the Grand Rapids Youth Commonwealth, West Michigan Hispanic Chamber of Commerce, United Church Outreach Ministries, and the Hispanic Center of Western Michigan, and currently serves on the Literacy Center of West Michigan, the Grand Rapids Promise Zone Authority Board, the Michigan State Police Bridge to Blue Citizen's Advisory Board, Grand Rapids Sister Cities, City of Grand Rapids Local Officers Compensation Commission, Downtown Grand Rapids, Inc. Alliance 4 Committee, Grand Rapids Community Foundation Latinx Advisory Committee, and the Association of Chamber of Commerce Executives Membership Division Board. Omar is part of the leadership team driving the work of the Kent County-City of Grand Rapids Welcome Plan for New Americans. Omar also teaches entrepreneurship through the Ferris State University Emprende program at the Hispanic Center, focused on Latino entrepreneurs. His work is driven by the principle that Diversity, Equity and Inclusion is not only the right thing to do, but it also creates economic prosperity when a community rallies to create a sense of belonging.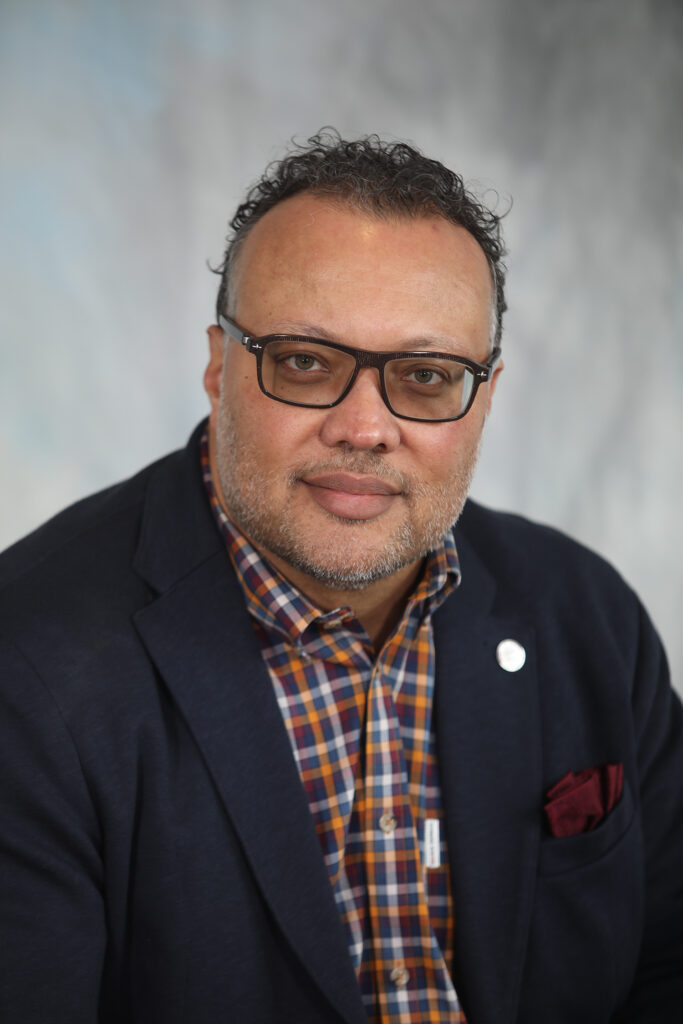 Joe Jones serves as President/CEO of The Hekima Group, LLC, a consultancy that provides sound wisdom and strategy for a myriad of industries. Jones also serves as a Grand Rapids City Commissioner representing the Second Ward, as well as Senior Pastor of Brown Hutcherson Ministries. Joe recently concluded a nearly 10-year stint as President/CEO of the Urban League of West Michigan. Jones is committed to the community, and currently serves on a number of boards including Oakland University, Spectrum Health Grand Rapids Community Board, Experience Grand Rapids, and the Economic Club of Grand Rapids. Jones is also a member of Omega Psi Phi Fraternity Incorporated – Iota Pi Chapter. His passion lies with making Grand Rapids and West Michigan a more equitable, diverse, inclusive, and just community that provides more opportunities for economic prosperity and improved life chances for African Americans, Latinx and other historically marginalized populations. Jones holds a bachelor's degree in Communication Arts from Oakland University and was conferred the degree of Master's in Ministry Leadership at Grand Rapids Theological Seminary. He also completed executive leadership courses from Dartmouth College – Tuck School of Business, Stanford University, and NYU – Stern School of Business.
"We are grateful for the strong leadership that both Omar and Joe bring to the Community Inclusion Group," said CAA Chairman Rick Winn. "Their extensive experience and work within the community are truly an asset to the CIG and the CAA as we work toward our mission of establishing a visible commitment to diversity that will support our vision and business strategies."
"I'm honored to be named as co-chair of the CIG," Cuevas said. "I look forward to integrating my business experience with my enthusiasm for the community as I assist the group with ongoing inclusion efforts for the venues."
"Helping to lead the CIG aligns with my passion for creating an equitable community in West Michigan," Jones said. "As a founding member of the group, I am in a unique position to have experienced its growth over time and am invested in guiding its vision moving forward."
Hilarie Carpenter, CTA, is Director of Marketing for ASM Global – Van Andel Arena, DeVos Place & DeVos Performance Hall.