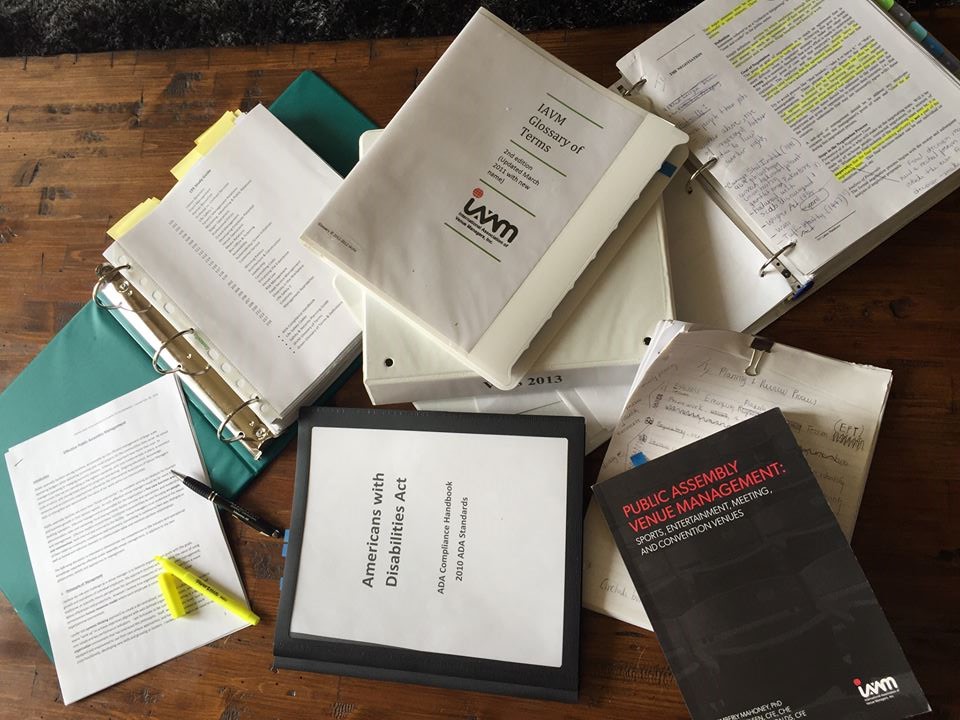 This post originally appeared on LinkedIn. It is republished with permission.
I just completed a long, hard journey to achieve industry certification: the International Association of Venue Managers' (IAVM) coveted designation of Certified Facilities Executive (CFE). Yes, the achievement is gratifying but the real story comes from the surprising opportunities that sprang up during the year-long work to get there.
"It is the journey and not the destination that matters."—T.S. Eliot
To qualify for CFE exams applicants must have worked for a minimum of seven years in the top levels of public venue management: arenas, stadiums, performing arts centers, or convention centers. This was a valuable opportunity to pause and reflect on the direction of my career while gathering proof points of education and industry involvement. It was surprising that reaching out to industry professionals for the required testimonial letters resulted in an unexpected opportunity for me to join IAVM's Senior Executive Symposium Board of Governors.
Completing the written essay, the next step of testing, meant writing a challenging mini-thesis on the core competencies of venue management. An interesting coincidence during the same time I was a candidate for the general manager role in our organization. The timing was perfect. Writing the essay forced an in-depth review of everything I had learned at IAVM's Venue Management School, giving me the confidence and validation that ultimately led to successfully becoming the new general manager.
Opportunities and benefits continued to manifest as I moved further along the accreditation process. Studying for the next step, the written exam, forced me to review detailed operations material during the same time I was seeking answers to develop our strategic plan at work. Our convention centre required a more comprehensive Emergency Preparedness Plan – and suddenly there is was, all the guidelines and expert resources we needed listed in my study material.
The final step in the process was an oral interview with a panel of peers. This involved attending VenueConnect, a conference I would normally not attend and without which I would have missed forming the deeper commitment to our industry that I now feel. I gained a new appreciation that I am part of an international community of venue managers who are guided by service values, integrity, fairness, and a belief in constant learning and growth.
A venue executive who earns the CFE designation is recognized, by those inside and outside the industry, as trusted experts in their profession, skilled managers of any type of public assembly venue. You can also trust that they carry the learning and benefits of every step they took in the journey toward achieving that goal.