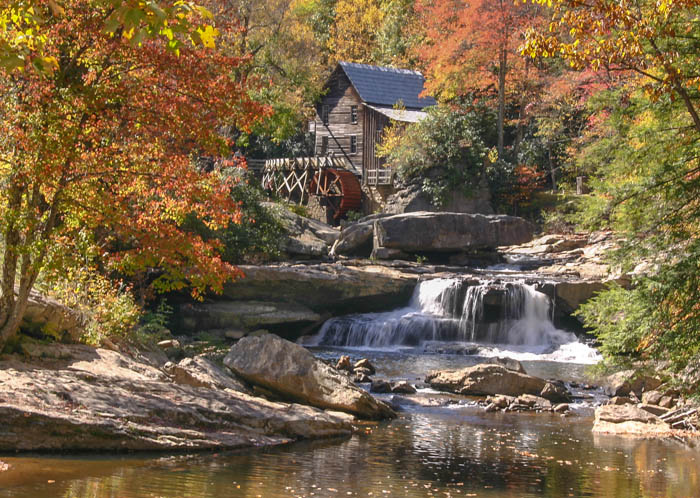 The following article covers much of what our members already know—that their jobs are incredibly complex. They live them every day. So, why are we writing this story? Hopefully to inspire the next generation to take up the charge, and experience a venue manager's life for just a few days, by becoming an intern at IAVM's Venue Management School and the Graduate Institute in picturesque Wheeling, West Virginia, at Oglebay Resort.
With that, we encourage you to share this story with your college contacts, interns, Facebook followers, or through your own channels, to help us encourage students looking to enter our industry to take advantage of this opportunity.
If you are one of those people who love to multitask, keep all the balls in the air, and like to bring people together for amazing once-in-a-lifetime moments, venue management might be for you. Venue managers are cool and calm under pressure with the ability to change hats at a moment's notice. They have a passion to learn about each area of their industries and to keep learning throughout their careers.
The variety of tasks, and the breadth of understanding each venue manager has, is quite impressive. They help handle their facility's operations, maintenance, manage tenants, assist with performer and event contract negotiations, hire staff, manage human capital, consider legal liability, plan events and productions, oversee sales and marketing, safety and security, food service, and customer service to name just a few of their talents.
One way venue professionals expand their understanding across the entire venue spectrum is to attend IAVM's Venue Management School and the Graduate Institute. At VMS, venue managers from all levels of their careers learn the skills and topics they need to succeed in our industry.
VMS and the Graduate Institute is a great place for students to see first hand what a venue manager is responsible for. To connect with the other people who have chosen this professional path. To network, and more importantly, to be reminded why  we have all chose this business in the first place—to entertain, educate, and inspire others through joined experiences.
We asked Richard Andersen, CFE, past president of IAVM's board of directors and a VMS instructor, what makes the school so special and why someone should intern for VMS.
Why is VMS a great place for someone looking to enter the venue field?
The VMS curriculum provides for a strong general overview of the "101 basics" related venue management. However, maybe even more importantly, the school's leadership intentionally plans opportunities for interaction for all participants, including the interns, to build lifetime connections with a network of renowned industry leaders and like-minded future leaders. There is simply no better opportunity anywhere in our industry to accomplish these two desired outcomes.
What is VMS and what will the interns help with?
The Venue Management School is the IAVM's premiere educational offering, combining presentations from industry leaders covering the latest in information and insights on 40 various industry-specific topics and themes. The schools interns are actively engaged in supporting classroom activities and all other aspects of the school's operations. While the work required of the intern does not necessarily contemplate a need for any special skill set, the applicant should be clearly focused on pursuing a career in some aspect of venue management. As a highly valuable outcome for the participating intern, the school leadership does incorporate into its planning the focus of completely immersing the intern into all aspects of the school's activities and curriculum.
How did VMS help your career?
While much of the information I learned attending VMS shaped my thinking and ultimately a great deal of philosophy behind delivery of venue management services, the biggest impact for me has been the network of associates I have developed as a result of participating in the school. In today's rapid-paced world, the need to make decisions seems to come more and more quickly and solid information is obviously the core component we all need in this process. Having so many direct connections to my VMS classmates has given me a great advantage by allowing me to use this network as my "go to" tool.
What is the biggest thing an intern can learn from VMS?  
Obviously the key here is how an intern embraces the opportunity. Those that have come to learn, connect, and grow have seen it become a launching pad for their careers. I'd be hard pressed to find a faculty member at the VMS that isn't completely giving of their time and energy toward assisting others to learn and grow. After all, every member of the faculty is a volunteer, is at VMS because they want to give back, and each is in some way strongly connected to the industry.  Over the years, any number of interns that have thoughtfully worked the opportunity to serve at VMS have ended up being hired directly from the contacts they made at the school.
Any other words of wisdom?
Education and networking are always going to be important to all of us. Early career development is no exception to this truth. However, and especially to anyone starting a career, I suggest you consider three other important concepts. Work hard, be enthusiastic, and embrace change. When you think a bit about this, none of these three require any special education, experience, or background. So, back to the opportunity IAVM provides potential future industry members/leaders through the VMS intern program. Let me strongly suggest if you have interest, make every effort to participate at the VMS as an intern, and then when you are there, consider executing those three simple "other" concepts.  I promise, if you do…. you will be "discovered." Hope to see you at Ogbleby soon!
There are 8 slots available for the 2014 VMS Internship program. Apply today to be a VMS Intern.
Register to be added to the waiting list to attend VMS and the Graduate Institute.
(Image: West Virgina. Credit: Alaskan Dude via photopin cc)