By Nadia Vanderhoof
The Orange County Convention Center (OCCC) announced a new partnership with Xpodigital, a leading provider of digital signage solutions for events and hospitality, to provide comprehensive, customized digital advertising, and signage services to OCCC events.
Since its founding in 2000, Xpodigital has provided an ever-expanding suite of products and services developed with one goal in mind: to help its customers succeed. Whether in the hospitality, technology, events or retail industries, Xpodigital focuses on unifying data and digital display networks into an immersive universe of full-service solutions that meet the specific needs of each customer.
"The OCCC's fully integrated digital signage network, provided by Xpodigital, will offer clients an easy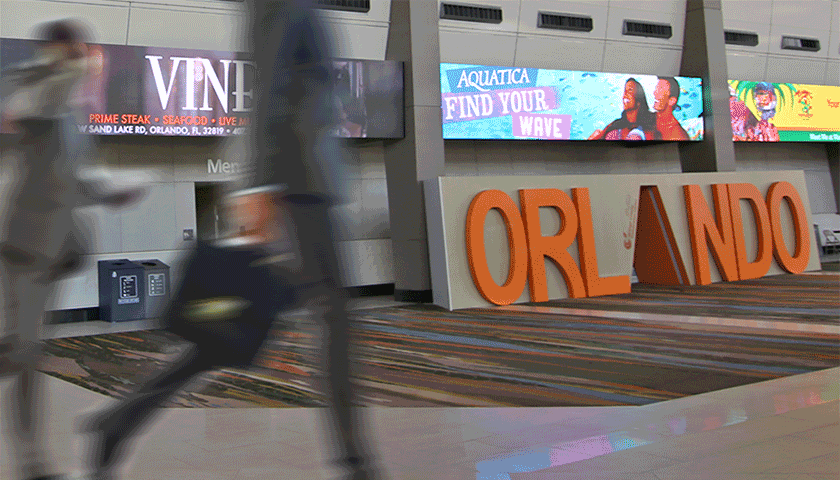 and effective way to reinforce their brand, while delivering informative messaging to attendees," said OCCC Executive Director Mark Tester." Xpodigital's digital signage solutions will provide high-traffic exposure to clients, exhibitors and sponsors."
The agreement between OCCC and Xpodigital makes Xpodigital the exclusive provider of advertising, digital content and branding displayed on the permanent digital signage at the OCCC and authorizes Xpodigital to provide temporary digital signage solutions throughout the facility. The base contract runs through September 2022 and there are two additional one-year renewal periods.
"For Xpodigital, the Orange County Convention Center presents a wonderful partnership opportunity with an organization that truly values its clients and wants to provide the best event experience possible," said Gabe Gilligan, President of Xpodigital. "Their approach aligns perfectly with our full-service customer support model. With our complete suite of digital media services designed to meet each event's unique requirements at the convention center, we are excited to work with OCCC to deliver the best in digital signage services."
Working in partnership with the Orange County Convention Center, Xpodigital will provide digital content creation, sales and management for all digital signage within the full campus. Xpodigital will be the exclusive provider of all advertising, digital content and branding displayed on the OCCC's permanent digital signage.
Xpodigital will also provide events with customized temporary digital signage solutions that will help each event maximize the impact of their specific messaging to their audiences throughout the OCCC. Whether creating a more immersive show floor, registration, overflow, meeting room, or keynote environment, event clients will be able to more effectively engage and communicate with their audiences.
Nadia Vanderhoof is Marketing and Communications Manager for the Orange County Convention Center.