By Nadia Vanderhoof
Marking the largest event to date hosted at the Orange County Convention Center (OCCC) in Orlando, the Amateur Athletic Union's (AAU) 48th AAU Junior National Volleyball Championships welcomed more than 135,000 attendees across two weeks, from June 18-29, 2021, creating an estimated economic impact of $173.3 million for the region.
"We appreciate the strong partnership between the Amateur Athletic Union and the Orange County Convention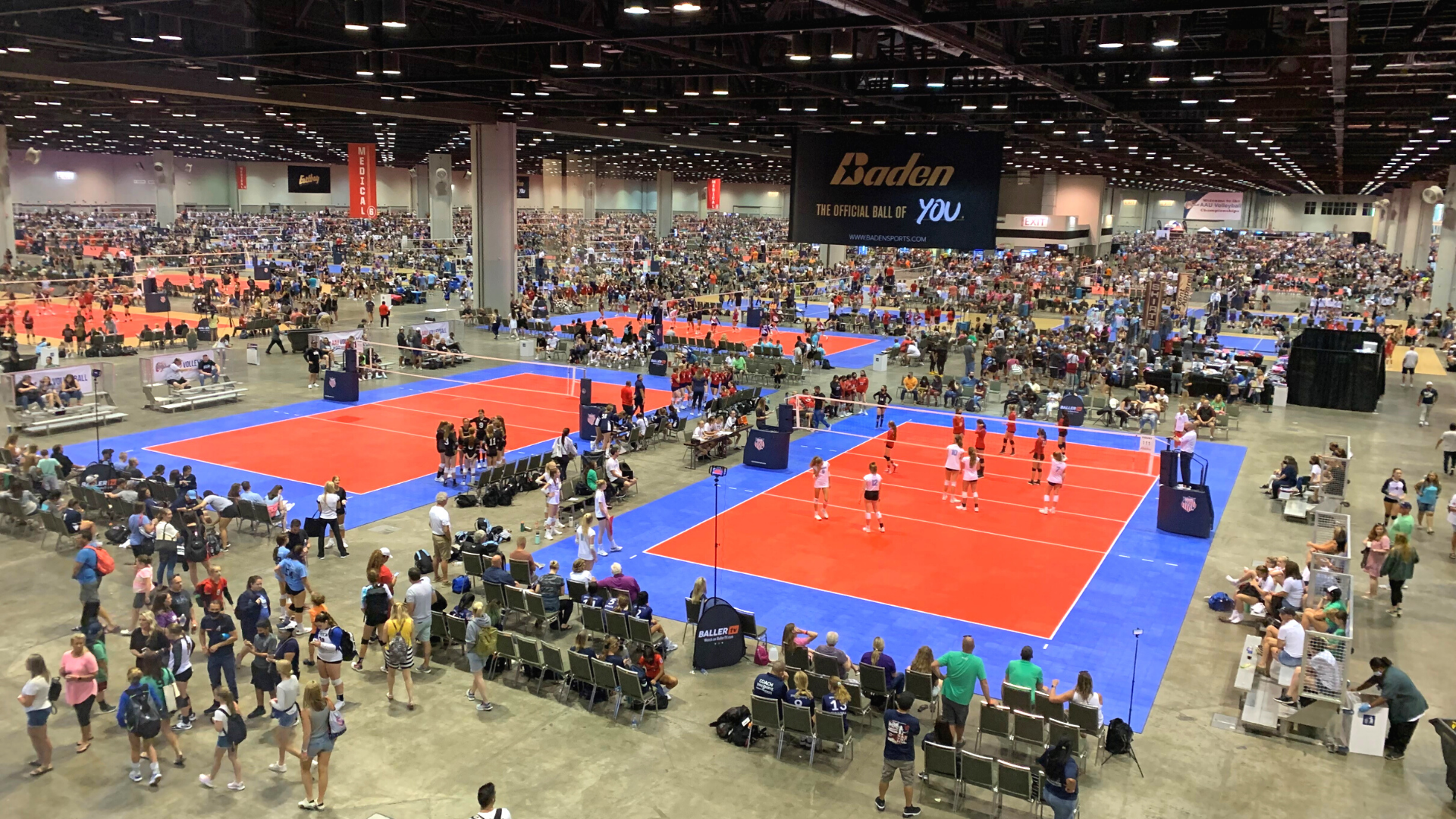 Center," said OCCC Executive Director Mark Tester. "Our trusted relationship and our many years of collaboration has enhanced this event to become the largest volleyball tournament in the world. We are proud to be the premier destination for the AAU to host its events safely."
For nearly 20 years, the esteemed volleyball tournament has been coming to The Center of Hospitality to safely and successfully host their sporting events for players, chaperones and coaches from around the world.
This year, the massive 12-day volleyball event implemented a series of modified health protocols to ensure the safety of all attendees. Facemasks were encouraged, no handshakes or gift exchanges took place between teams, spectators, coaches and athletes were encouraged to socially distance, courts were spaced apart to increase walkways and the event spread across both OCCC buildings – the North-South and the West.
"We are pleased to have been able to yet again offer the opportunity to let athletes do what they really want to do, and that's to play," said Jennings "Rusty" Buchanan, President/CEO of the AAU. "The 2021 AAU Junior National Volleyball Championships at the Orange County Convention Center welcomed our biggest numbers to date, positively impacting not only the AAU organization but also the Central Florida area as well. Hosting such a large event successfully would not be possible without the dedication, commitment and tireless efforts of the Orange County Convention Center team."
As the largest event nationally in the convention industry since the pandemic, the AAU Junior National Volleyball Championships is a testament to how the live events industry has returned stronger than ever and how the OCCC is doing Business Better than Usual.
Nadia Vanderhoof is Marketing and Communications Manager for the Orange County Convention Center.