By Nadia Vanderhoof, MA
Smart Meetings magazine has recognized Orange County Convention Center's (OCCC) Deputy Director Yulita Osuba, CMP, as a 2021 Smart Women in Meetings in the Visionary category for her innovative leadership and commitment to the OCCC.
Smart Meetings is a leading and trusted resource for meeting professionals. The Smart Women in Meetings Awards celebrates the achievements of trailblazing women in the meetings industry and highlights the pioneers who did what others said could not be accomplished and had the skills and courage to make them happen.
"I am honored to be recognized among such brilliant women for this esteemed industry award," Osuba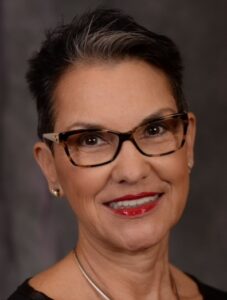 said. "This year has been a challenge for meeting professionals across the country and has forced us to be innovative in how we approach hosting live events. This achievement further celebrates the women leading the industry who have had to pivot and adapt to an ever-changing environment."
Osuba is a visionary leader who leads her team with courage, compassion, and conviction. During her almost 20-year tenure at the OCCC, the Center has generated more than $25 billion in economic impact and welcomed millions of visitors. As one of the largest convention centers in the U.S., Osuba's leadership has ushered an era of growth and significant economic impact to the community.
In recent years, the Center has averaged 200 events, including 115 conventions and tradeshows that attract more than 1.5 million attendees to the region and provides $3 billion in economic impact to Central Florida annually.
Over the last 12 months, Osuba's leadership has helped the OCCC team to successfully reschedule 36 conventions due to impact of the COVID-19 pandemic. These events will bring an estimated economic impact of $366 million to the region. During this time, she was also recognized by Orlando Magazine as one of Orlando's 2020 Women of the Year for her dedication and contributions to the community.
Osuba's passion for the industry combined with her desire to ensure the OCCC experience is superior, has made her a force to be reckoned with. She strives to make her team and her colleagues better and excels in every aspect of her work and family life, fostering professional excellence by developing and empowering those in her life. She hopes that her commitment to initiate change and create a gratifying, rewarding and nurturing work environment inspires her team at the OCCC and others in the hospitality, meetings and conventions industry in Orlando and beyond.
Nadia Vanderhoof, MA, is Marketing and Communications Manager at the Orange County Convention Center in Orlando.