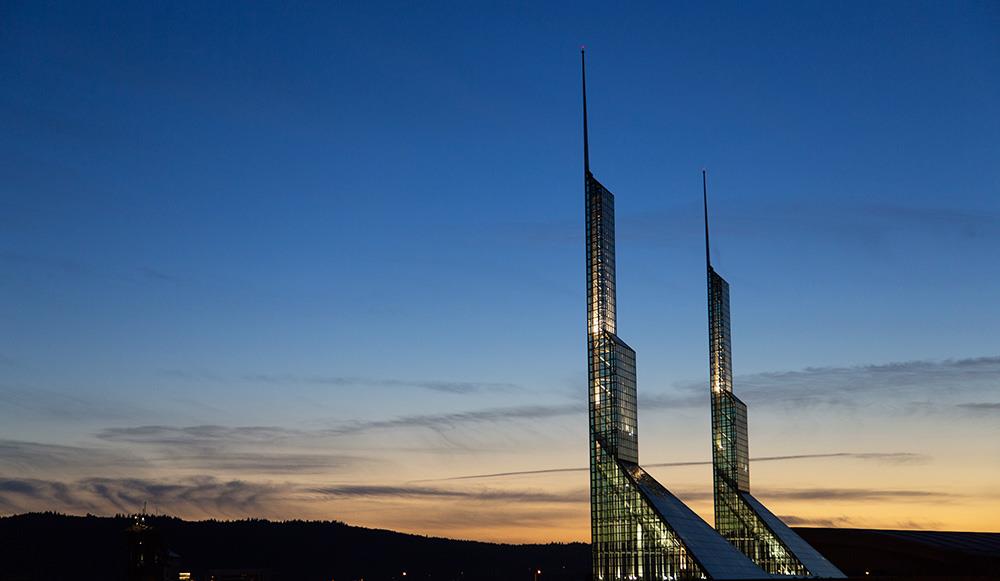 Congratulations to the Oregon Convention Center (OCC) on reaching another sustainability milestone. The center achieved Level Four certification for the ASTM Standard pertaining to the evaluation and selection of venues for environmentally sustainable meetings, events, trade shows and conferences. The venue standard is one of nine standards introduced by the meetings, conventions, exhibitions, and events in industry in 2012 to provide event planners and suppliers with specifications for producing events in a more sustainable manner.
"We are proud and excited to be the first convention center to attain Level Four of the ASTM Venue certification," said IAVM member Scott Cruickshank, executive director of the OCC. "Certification to the industry's global standard at its highest level is further evidence of OCC's ongoing commitment to sustainability."
The OCC earned LEED Platinum re-certification earlier this year, and was also home to 2014 VenueConnect in July.
"This is great news for the Oregon Convention Center and all of us working to make Portland a more sustainable destination choice for convention planners," said Jeff Miller, president and CEO of Travel Portland.
Check out this video featuring IAVM members Cruickshank and Directory of Operations Matt Uchtman to learn more about the OCC's sustainability efforts.