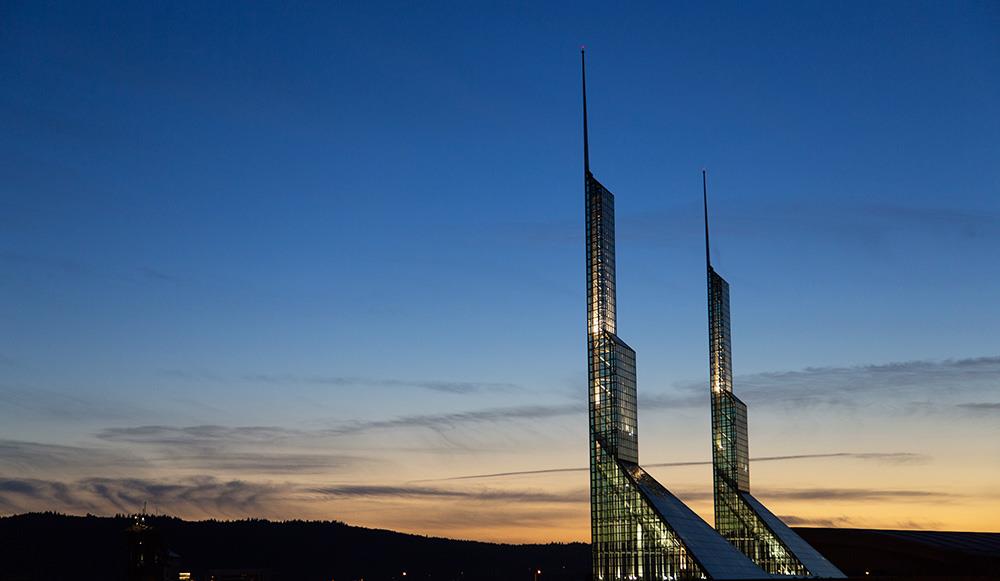 This news just came over the press wire (a fancy way of saying it arrived in my email inbox). The Oregon Convention Center has achieved LEED Platinum certification. This makes it only one of two U.S. convention centers to hold that distinction.
"For the Oregon Convention Center to achieve LEED Platinum certification is an extraordinary accomplishment and represents the high value our community places on environmental stewardship," said Scott Cruickshank, executive director of the Oregon Convention Center. "It's also a testament to our staff whose years of dedication and commitment toward sustainable practices and responsible building management made this achievement possible."
Platinum is the highest level a building can receive.
"Although this is major accomplishment, we will continue to explore new and innovative ways that the convention center can further reduce its carbon footprint and continue to be a role model for the entire convention industry," Cruickshank said.
The Oregon Convention Center will play host to this year's VenueConnect, July 26-29.