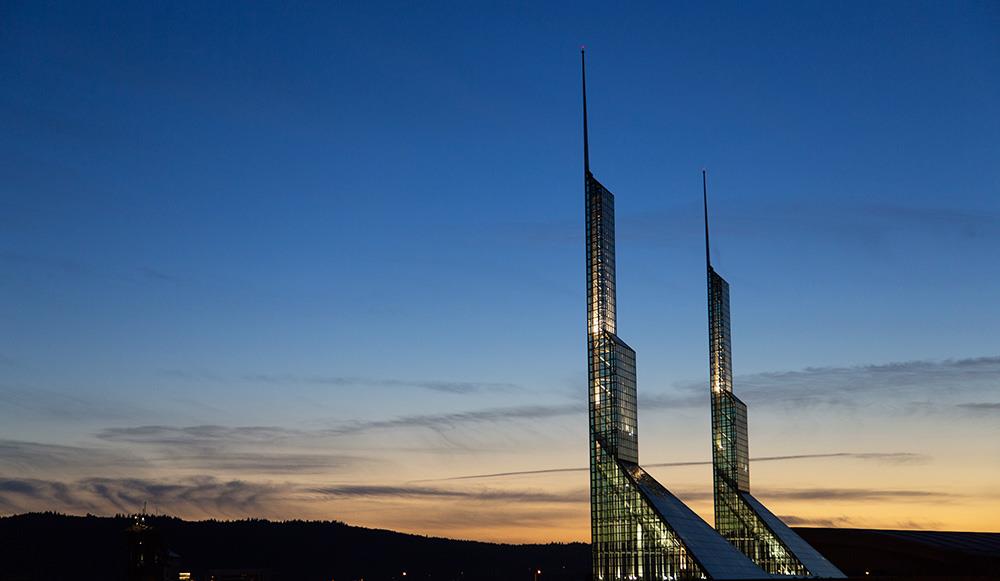 The Oregon Convention Center plans to place 160,000 square feet of solar panels on its roof by mid July. SolarCity will build and own the two-megawatt system and sell the power wholesale to the center in a 20-year deal.
Matt Uchtman, the center's director of operations, told the Portland Tribune that the system will fulfill approximately 25 percent of the venue's annual energy needs.
The convention center currently uses 7.6 megawatts to 8 megawatts of energy annually.
"Our utility usage is dropping, but we're not done," Uchtman told the paper.
The venue is one of only two U.S. convention centers to be certified LEED platinum.
"We are committed to ongoing LEED certification and continually looking at ways to drive positive change at the convention center, and always hope to be sustainable," Scott Cruickshank, the center's executive director, told the Tribune.