Orlando Venues Executive Director Allen Johnson announced Kevin Brown has been named Orlando Venues Booking & Revenue Development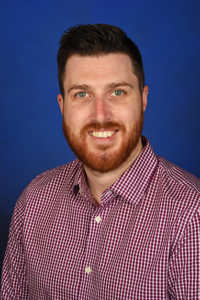 Division Manager which includes Amway Center, Camping World Stadium and Tinker Field. In this newly created position, Brown will focus on developing and executing booking and sales strategies to secure a variety of sporting events, concerts, music festivals, family shows and community events for these three venues. Not only will Brown be responsible for maintaining current relationships with various promoters, he will be charged with cultivating new opportunities which play a vital role in generating revenue for Orlando Venues while also negotiating venue contractual terms with promoters.
"We are excited to have Kevin join the Orlando Venues team where his booking experience, skill set and concert industry contacts will bolster the City's efforts to provide diverse programming among our venues," Johnson said. "We've been fortunate to host several milestone events at our venues recently including WrestleMania, the NFL Pro Bowl, NCAA March Madness and many high-profile concerts so he will be instrumental in our growth and continued success."
Prior to joining Orlando Venues, Brown was the senior talent buyer for House of Blues New Orleans and, before that, a booker with Live Nation Worldwide. Earlier in his career, he was a talent booker and social media manager for the Orlando Calling Music Festival, a joint partnership between Festival Republic, LTD. and Live Nation. Upon graduating from the University of Florida with a Bachelor of Science in Business Administration – Marketing, Brown began his career with William Morris Endeavor Entertainment in Los Angeles as a music agent assistant.