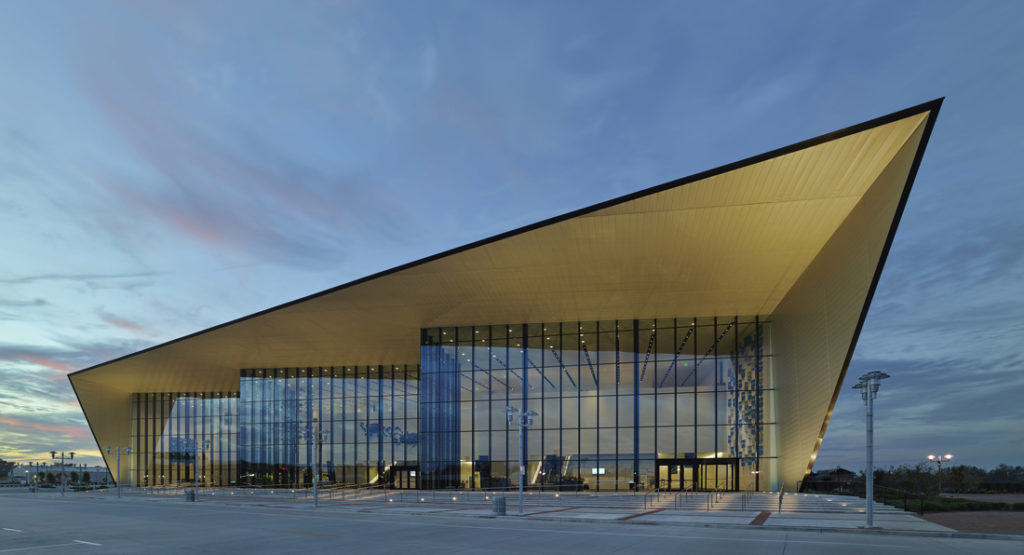 The Spectra Venue Management managed-Owensboro (KY) Convention Center announced the promotion of some current staff and welcomes some new members to their Owensboro team.
Jared "Buddy" McCarter has been promoted to executive chef. Always having had an interest in food, McCarter completed the Culinary Arts program at OCTC and went on to work as the Sous Chef at the Campbell Club for three years before joining the Owensboro Convention Center team in 2015 as Sous Chef. "I am looking forward to a long and productive career with the Owensboro Convention Center," McCarter said about his new position.
Jim Riggs is now the director of the Owensboro Sportscenter. Riggs is a native of Pittsburgh, Pennsylvania and a graduate of Carnegie-Mellon University. He has managed a number of professional sports teams in the East Coast Hockey League, Central Hockey League, American Hockey League, and Arena Football 2 before coming to Owensboro. He has also served as a sales and marketing consultant for a number of teams in both the United States and Canada. "I'm excited about the opportunity to help grow the Sportscenter and bring a number of new events to the facility," he said.
Cody Thomas is a new event supervisor. Thomas has a Bachelor's degree in Accounting and Business Management from the University of Kentucky and a Bachelor's degree in Organizational Leadership from Western Kentucky University. Previous experiences included being president of Kappa Alpha Order Fraternity, event coordinator with Owensboro's Chapter of U.S. Bank Development Network, and interning with the Kentucky Mavericks.
Caleb Farkas joins the Owensboro Convention Center staff as the new ticketing manager and will oversee all ticketed events on OwensboroTickets.com. Farkas is originally from Muskegon, Michigan and graduated from Central Michigan University with his Bachelor of Applied Arts in Sport Studies. He has worked in ticketing for the sports and live entertainment industries for the past seven years including collegiate athletics, professional sports, and live events and shows. Most recently he worked for IMG in Coral Gables, Florida as a box office manager overseeing the ticketing for a variety of events; including PGA and LPGA golf events.