Jane Kleinberger could barely contain her excitement on the phone when she talked about the company she co-founded 37 years ago, Spectra Ticketing & Fan Engagement, agreeing to acquire the assets of full-service ticketing and marketing service provider TicketsWest and promoter and producer of a variety of entertainment productions WestCoast Entertainment from RLH Corporation.
"This brings both companies a little bit more squarely into what it is they do day in and day out," said Kleinberger, who said this move is as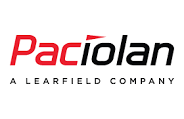 exciting to her as when her company was acquired by leading college sports marketer Learfield, which in turn restored the name Paciolan to Kleinberger's company. "What they do is a little different than what we do at Paciolan. Therefore, we're not looking to upset the apple cart. We're going to maintain their branding and let them continue to operate."
"They are operating as our subsidiaries," Kleinberger added. "Just as in the way that we were excited about our transaction a few months ago being a Learfield-owned company, which celebrates who we are and what we've done and restored our name, is how we feel about this transaction. We by the same token are excited that TicketsWest has been such a long-term wonderful partner of over 10 years of Paciolan."
Jack Lucas, WestCoast Entertainment president, called the partnership "not just a good thing for TicketsWest and WestCoast Entertainment but a great thing."
"Both Paciolan and TW/WCE share similar values, ethics, the desire to build long-term relationships," Lucas said. "We also all work as client-focused companies while ensuring that we provide a great customer and guest experience.
"I have had a long relationship with Paciolan starting in the mid-1990's and I've known Jane for over 25 years. They understand the value in the national brand names we bring to them, thus TicketsWest and WestCoast Entertainment brands do not change."
Lucas promoted Dusty Kurtz in March to serve as president of TicketsWest. Kurtz remains in his position while Lucas continues to serve as president of WestCoast Entertainment.
"It's been a great 30-year career for me, and as I look back at our humble beginnings, when we started with just one client and now we've grown these companies into what they are today, it's been a 'pinch me' career," Lucas said. "I am excited about the future and look forward to the continual growth of both companies."
Kim Damron, president and chief operating officer of Paciolan, welcomed the two entities and expressed confidence about the fit.
"Bringing TicketsWest and WestCoast Entertainment into the Paciolan family was a natural fit," Damron said. "We've worked closely with TicketsWest for the last 10 years and have tremendous respect for the company and its leadership team. This acquisition highlights Paciolan and Learfield's commitment to all aspects of live entertainment, as TicketsWest is a powerhouse in the arts."
The move solidifies all three businesses going forward.
"After all these years and all the good work so many people have done, we've got leadership today at Paciolan with young people that we were able to bring up within the industry and in our company," Kleinberger said. "They are as passionate about it as I've been. I can't believe I gave birth to this baby 37 years ago!"