This year's Performing Arts Managers Conference gathered venue professionals to share ideas, trade business contacts, visit with some of the industry's best service providers, learn about best practices and industry trends from the pros, and tour some of its oldest and newest performing arts venues.
Kansas City has a rich history in the performing arts so there were an abundance of places attendees visited (nine venues to be exact). While all nine were simply amazing in so many ways, I can't cover them all in this post, so I'll touch on just a few.
Todd Bolender Center for Dance & Creativity – Kansas City Ballet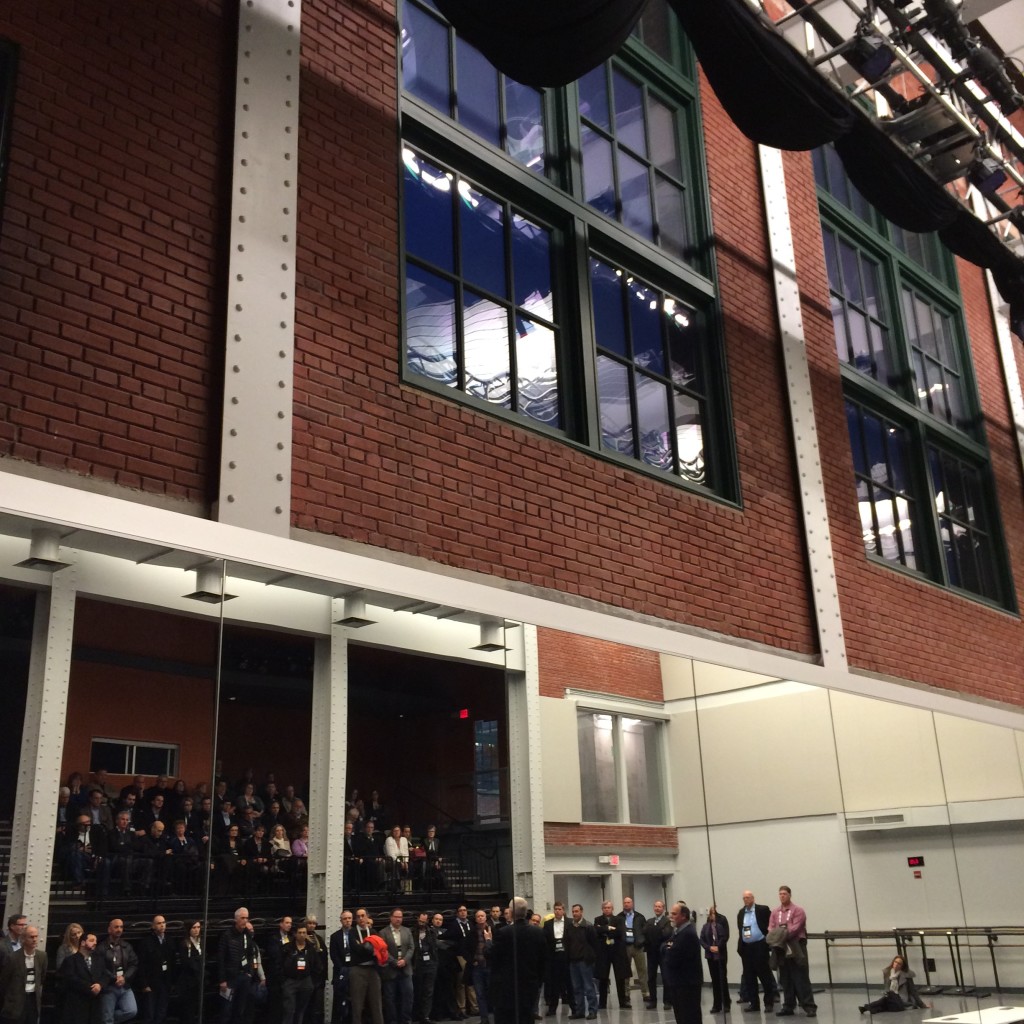 For those of you who would love to take an old building and make it new. This historically significant venue was constructed in 1913 as the Power House building located in the Union Station campus. Before renovation, the structure was run down, filled with debris, and had floors covered in pigeon waste. The facility reopened in 2012, expertly restored by BNIM. The architectural firm blended the structure's rich historic fabric with sleek and modern industrial elements. Its entry is welcoming and the viewing areas quite intimate. The natural light floods in from grand windows and strips of skylights.
The American Jazz Museum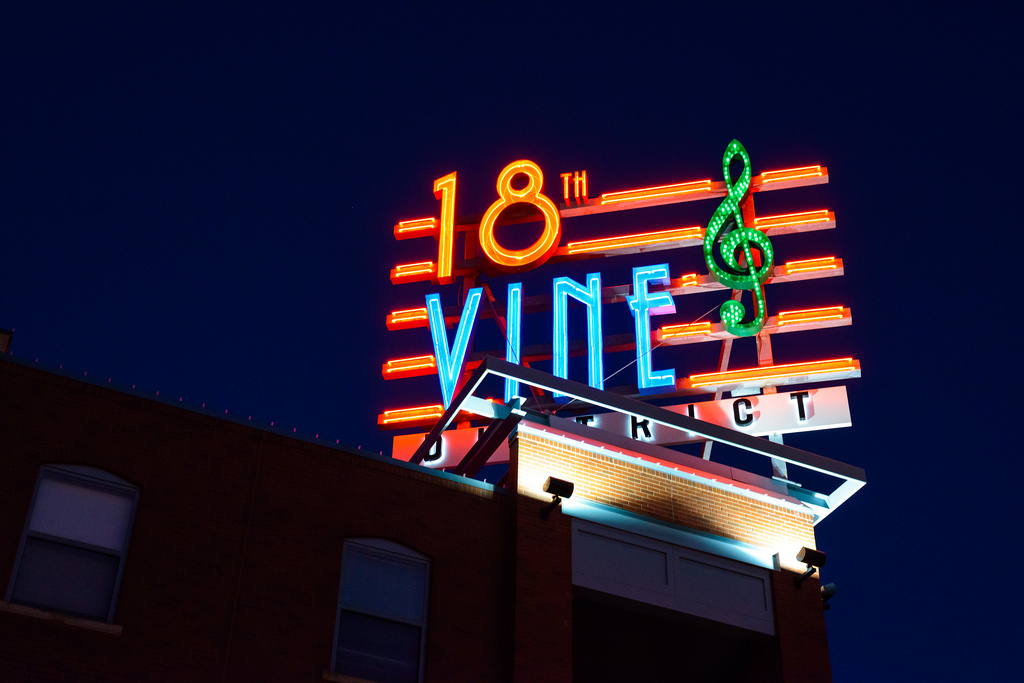 Venue managers were then transported to a past era and experienced a modern facility simultaneously when they visited the American Jazz Museum. The group was welcomed to the facility with a custom jazz-vocal delivered by Dhana Powell-Pope, the museum's corporate sponsorship sales and special events director. Now there's a new way to help brand your facility as a true jazz destination—have your staff sing to your guests!
This beautiful facility is not just a single museum, but instead houses a comprehensive history of jazz, displays an outstanding collection of jazz memorabilia, provides a curated collection of art from many of the genre's most notable artists of the era, the Negro League Baseball Museum, and the John Baker Film Collection, where venue managers experienced state-of-the-art SoundShower ® technology, allowing them to independently hear the music simply by stepping under these powerful speaker systems that direct sound in a single direction.
It is such a unique facility and so unusual to see a venue that houses multiple types of collections from museum quality art, a baseball museum, an archive of film footage, and a museum with a comprehensive history of the art of jazz all under one roof.
The Kauffman Center for the Performing Arts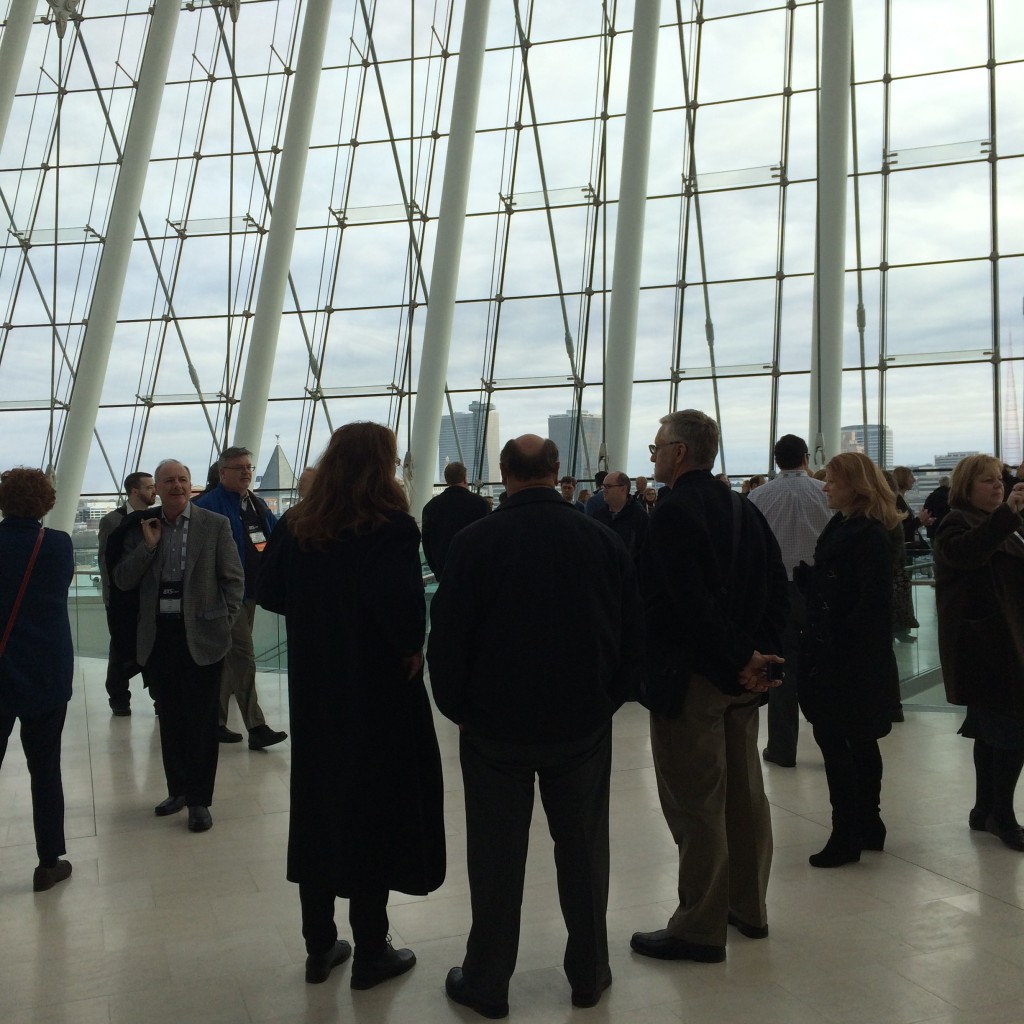 One the final night of PAMC, IAVM's own Patrick Donnelly, the director of theater operations for the Kauffman Center, hosted attendees at a closing reception in the Kauffman Center for the Performing Arts. The night began with a rather witty, yet informative introduction to the history of the region's performing arts culture, starting with a history lesson and ending with the construction of what has now become one of the City's most iconic structures—the Kauffman Center.
The behind-the-scenes tour ran almost 1.5 hours and covered the building's cutting-edge performance spaces as well as its architecture. Donnelly talked about using glass for a curved building façade. The venue requires each panel to be individually designed in Germany, created in Asia, and delivered and installed in a climate that can be challenging in its diversity. In fact, Donnelly mentioned that each season panes do break under the Missouri heat and must be replaced.
Most of the PAMC attendees were seen with their heads tipped to the ceiling, iPhones in hand, taking in everything from the seatback digital displays to the stunning vistas of the city and the signage at entry doors providing guidance on what is and isn't allowed inside the venue.
It was certainly a spectacular opportunity for all.
If you would like to hear about PAMC, I'll be writing a story about one of of the signature educational sessions called Boot Camp. And, if you missed PAMC this year, your chance will come again next February when the conference heads to San Francisco. In the meantime, you can always sign up for VenueConnect 2014, the all-association conference taking place July 26-29 in Portland, Oregon, where  each of IAVM's sectors come together to share a week of inspiration and education in a city as cool as the Pacific Northwest breeze!
(photo credit: dharrisphotog via photopin cc)