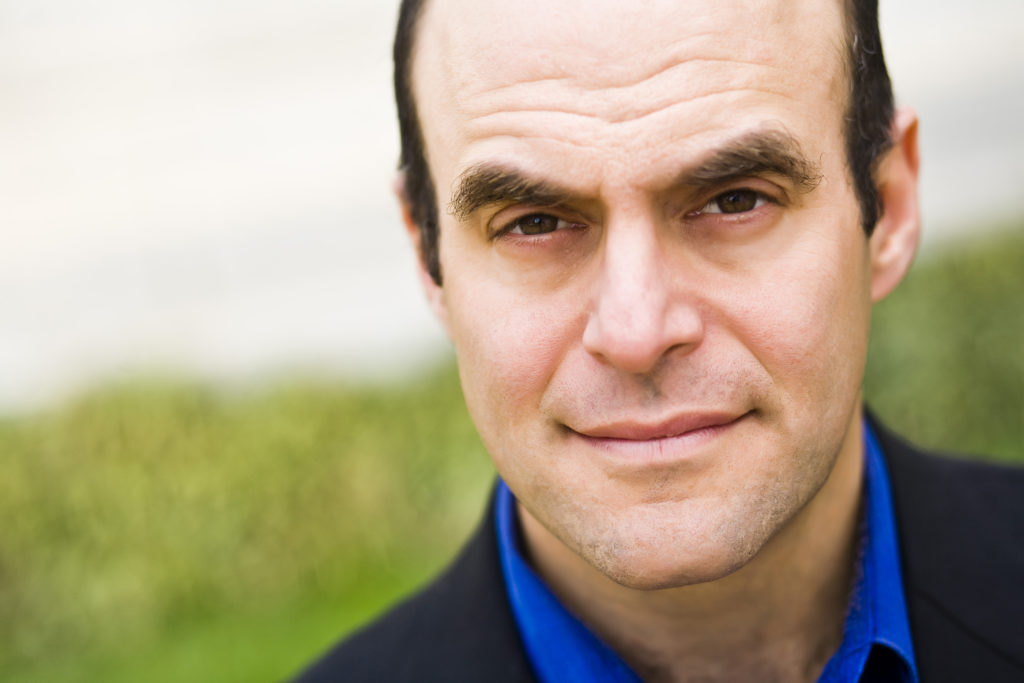 IAVM would like to welcome Peter Sagal as the Performing Arts Managers Conference's featured speaker:
As the host of National Public Radio's Wait Wait … Don't Tell Me!, Peter Sagal is heard by more than 3 million people every week, broadcast on 450 public radio stations nationwide and via a popular podcast. The show received the prestigious Peabody Award in 2008, the same year it celebrated its 10th Anniversary. The hour long show has captivated news junkies across the country with its lighthearted approach to current events, and has become the biggest and most beloved weekend radio phenomenon since A Prairie Home Companion.
Each week, Sagal leads NPR veteran newscaster Carl Kasell and esteemed guest panelists like humorist Roy Blount Jr., comedians Paula Poundstone and Paul Provenza, media personality Mo Rocca and author P.J. O'Rourke through a satirical review of the week's news in the form of a quiz. It's a revival of You Bet Your Life crossbred with the irreverence of The Daily Show.
Sagal is the host of PBS' new series, Constitution USA with Peter Sagal. The show follows him as he travels across country—on a Harley Davison Road King—to find out where the Constitution lives, how it works, its history and its vital relevance today.
Sagal has traveled all around the country with Wait Wait…, playing to sold-out theaters from Seattle to Miami. At the podium, Sagal takes audiences behind the scenes of Wait Wait… to explore the shows beginnings, some of its more memorable moments and a look at today's news stories. An adept moderator, Sagal is the perfect emcee, able to apply his quick wit to esoteric company stories, weaving jokes for an uproarious and unforgettable evening. Whether providing insightful, colorful commentary on current events or a behind-the-scenes peek at the funniest show on radio, Sagal never fails to inform and entertain.
After hosting Wait Wait… for almost 20 years, Sagal knows a thing or two about telling a joke. In a separate program, Sagal looks back at his career to educate audiences on "the art of joke telling." With a decades-long career in making people laugh, Sagal shares what he's learned about jokes, giving audiences a rare behind-the-scenes look at how he writes and delivers them, and explores why humor is the best way to get a reaction from a crowd.
A native of Berkeley Heights, New Jersey, Sagal attended Harvard University, and has worked as a literary manager for a regional theater, a stage director, an actor, an extra in a Michael Jackson video (Remember the Time), travel writer, an essayist, a ghostwriter for a former adult film impresario and a staff writer for a motorcycle magazine. He is the author of numerous plays that have been performed in large and small theaters around the country and abroad. He has also written a number of screenplays, including an original screenplay that became, without his knowledge, the basis for Dirty Dancing: Havana Nights.
The Book of Vice (Naughty Things and How to Do Them), Sagal's first book, is a series of comic essays about people who misbehave, why they misbehave, and why they're not necessarily having more fun than you are. The Orlando Sentinel said, "Vice is that kind of book full of passages so deliciously funny you keep elbowing the nearest person and saying, 'Listen, I just have to read you this bit…'" and Publishers Weekly called it "a hilarious, harmlessly prurient look at the banality of regular people's strange and wicked pleasures."
Sagal is a radio host, author, humorist and commentator on current events with a remarkably eclectic career and an inquiring mind. He lives in Chicago with his wife and three daughters.