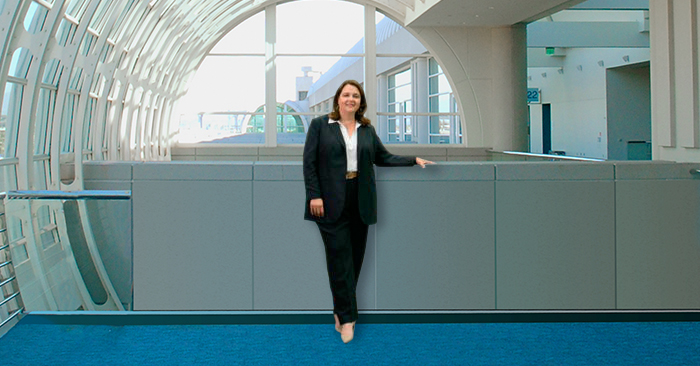 Congratulations to Karen Totaro, CFE, IAVM's 2015-2016 chair, on being named the new senior vice president and general manager for the San Diego Convention Center!
"In our industry, the San Diego Convention Center has always been recognized as a venue at the forefront, so I am simply thrilled to be able to join such a strong team already in place with a great leader like its President & CEO Clifford 'Rip' Rippetoe," Totaro said in a statement.
Totaro most recently served as the general manager of the Atlantic City Convention Center. She has also worked as the assistant general manager at the Duke Energy Convention Center, the assistant executive director of the Oregon Convention Center, and the associate director at the University of Dayton Arena.
"We are excited to have someone of Karen's standards and qualifications join us here at the San Diego Convention Center," Rippetoe said in a statement. "We look forward to welcoming her to a facility whose purpose is to be the premiere gathering place located at the heart of a world-class destination."
Totaro has been widely involved in IAVM leadership for many years and currently chairs the IAVM Leadership/Nominating Committee.
"As the recent chairman of the board for the 5,000-member International Association of Venue Managers (IAVM), I have had the opportunity to travel extensively and nothing compares to the San Diego community in terms of warmth of spirit and creating a unique lifestyle that others only hope to emulate," Totaro said.
Totaro begins her new job on Sept. 30, 2016.
Once again, congratulations Karen!
(Image: San Diego Convention Center)