Peggy Daidakis has known much success during a stay at the Baltimore Convention Center that started in 1979 when the venue opened, including seven years later when she became the first woman to manage and operate a convention center in the United States.
The list of career achievements for Daidakis continued with the recent announcement that she would enter the Convention Industry Council's (CIC) Hall of Leaders as part of the Class of 2013. The induction takes place during a gala to be held on October 13 in Las Vegas prior to the IMEX America trade show.
Daidakis, executive director of the Baltimore Convention Center, was nominated by her staff and is part of a new class that includes Jorge Castex, honorary president, COCAL and senior advisor MCI Argentina; Eduardo Chaillo, nominated by the International Congress and Convention Association (ICCA); Liz Erikson, executive director, Meetings & Incentives, Fairmont-Raffles-Swissotel; and Stephen Powell, senior vice president, worldwide sales, Intercontinental Hotels Group.
"I am deeply honored to have been nominated by my colleagues and peers," said Daidakis. "To be selected for this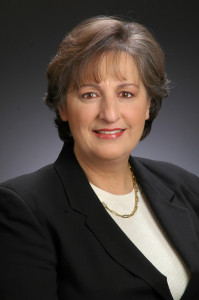 prestigious industry award is overwhelming."
Indeed, it was literally Daidakis's staff that nominated her along with some letters of recommendation from peers.
"They pulled one over on me," said Daidakis of her staff. "Claire (Copsey, deputy director) and Stacey Knoppel (director of sales and marketing) initiated this scheme. They put some items together and snooped when I wasn't in the office."
Daidakis, of course, said this all with genuine joy in her voice at the kindness and admiration shown by her staff.
"I was on my way to a CEIR meeting and they said that we have to talk. Stacey and Jennifer Douglass (public information officer) were shaking. They told me the good news and I asked them if this was a bad April fool's joke."
It turned out to not be a joke, which in turn made Daidakis emotional. "They are the ones who put this through and they shared the letters they got people to write."
Criteria for the award includes identifying candidates who have helped shape the industry, performed prolific work of lasting value and influence for the industry while maintaining a sense of commitment and service to their community for the benefit of others.
Daidakis has seen her venue through many transformations including a major renovation and expansion that was completed in April 1997. She is part of the only female team in the country where the number one and number two spots are held by women.
As co-chair of a joint IAVM-DMAI committee, Daidakis was instrumental in the development of a white paper, "Best Practices, Convention Center Sales and Convention Center Operations," a document that set the standard for understanding the relationship between bureaus and centers and the roles and responsibilities of each for a seamless customer experience.
"I've never considered myself more special than anyone else," Daidakis concluded. "We all work extremely hard in this industry. I am honored to have so many people around me who do good work."