The Pennsylvania Convention Center and public assembly venue industry deeply mourns the loss of Ahmeenah Young, the venue's trailblazing first African American and first female president and chief executive officer. She passed away on Friday, June 2, at her Philadelphia home at age 69. Young was an IAVM member from 2010-14.
"Ahmeenah Young dedicated her life to serving the hospitality and meetings industry in Philadelphia and across the Commonwealth of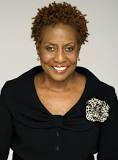 Pennsylvania," said Gregory J. Fox, Chairman of the Pennsylvania Convention Center Authority's Board of Directors. "Ahmeenah's legacy continues in the footsteps of other women in our industry, our breathtaking art collection, and in the robust life and prosperity of the Convention Center."
"Ahmeenah was a talented lady with a tremendous passion for our industry and deep compassion for her team and the community she served," added Carol Wallace, a former IAVM president (now chair) and now president and CEO of Carol Wallace & Associates. "Her vision and love of life will be truly missed."
"I first met Ahmeenah at the IAVM (then IAAM) conference held in Philadelphia," said Mina Boyd, another industry veteran and friend of Young's. "I was very impressed with her enthusiasm, professionalism and sincere display of love for the industry. I saw her from time to time at other conferences, and she always displayed that same infectious personality. I didn't have an opportunity to actually get to know her until I faced a career challenge. Even though she could have looked the other way as some did, she sought me out with compassion and professional advice. I treasured the inspirational time that she shared with me during a very difficult period in my life. Ahmeenah proved over and over to be an exceptional asset to the industry, and I am so grateful that I had the opportunity to have known her."
"I had the pleasure and honor to work under the leadership of Ahmeenah Young while she served in the role of Executive Vice President, Sales and Marketing at the Pennsylvania Convention Center back in in 1994, one year after its opening," said Samuel R. Thomas Jr., Senior Vice President and General Manager, Events DC, Walter E. Washington Convention Center. "At the time, I served in the role of Director of Sales for Aramark Corporation, the exclusive food service provider at the center. This was my first position working in convention centers after having worked in hotels for the previous 10 years.
"Upon my arrival and as I settled into my position, I quickly learned how influential Ahmeenah was to the tourism and hospitality community. Not only did I find her to be such an influential and inspiring presence locally, but her influence was felt nationally. Ahemeenah was a pioneer in the true sense of the word. She understood that in an industry, where there were not many other women of color leading at her level, how important it was for her to be a positive example for many of us to follow. She was a sophisticated women who served others with honor and dignity. She was passionate about making sure others succeed and using her platform to help open the doors for many other young woman and African Americans who desired to follow her footsteps. She was a mentor to many, and inspiring to more."
Young's impact on the Pennsylvania Convention Center spans its existence. Young, Meryl Levitz, now president & CEO of Visit Philadelphia, and former Gov. Ed Rendell were among the city leaders who helped to launch the opening of the Convention Center during 12 days of special events that coincided with the first Welcome America celebration in 1993. A highlight of those events for Young came when anti-apartheid activist Nelson Mandela and President F. W. de Klerk of South Africa received Liberty Medals at a ceremony where they were joined by President Bill Clinton.
Young served in various positions at the Pennsylvania Convention Center Authority, including Executive Vice President & General Manager and Executive Vice President of External Affairs. Young also worked in the private sector as an entrepreneur before she became the fifth president of the Center in September 2008, serving through December 2013.
As President, Young stewarded the opening of the $787 million expansion In March 2011, ensuring that women, minorities, disadvantaged and small business owners received almost one-third of the project's contracts. The expansion was the largest project in the history of the Commonwealth and it made the Convention Center the leading economic engine for the region's hospitality industry.
At the Center, Young had oversight of the day-to-day operation of the two-milllion-square-foot facility and fiscal management of its $35 million budget.
After leaving the Convention Center in 2013, she participated on the Center's Expansion Art Project Committee, working with fine arts organizations throughout the Commonwealth to select and oversee the installation of 70 additional pieces of art in the building. Governor Tom Wolf appointed Young to the Pennsylvania Gaming Control Board last October.
"Ahmeenah is a part of our legacy of fair employment, diversity and inclusion," Fox said. "She will be deeply missed by the staff at the Center, as well as her many friends throughout the region and state in the hospitality industry."
Young is survived by a daughter, Asiya Young; a son, Pakeso Young; and grandsons, Kumasi Mandela Young and Ayinde Young.