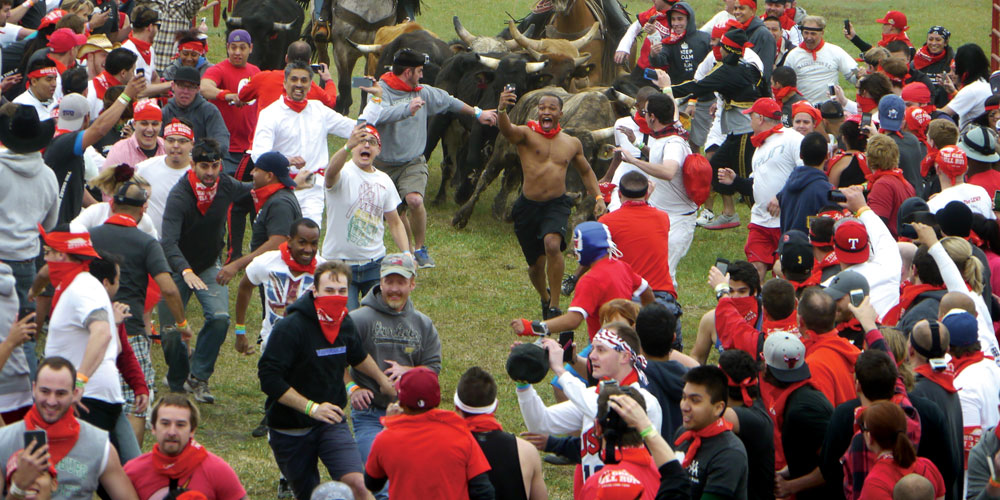 I don't remember the last time someone asked me to play a game of flag football. In fact, the last team sport I played was sandlot kickball about five years ago. Today, if I'm asked to do something sporty, it's usually along the lines of kayaking on White Rock Lake or running away from zombies in an open field.
It appears that we Americans are no longer in love with team sports. We'd rather bike, backpack, or kickbox.
Consider a recently released survey from the Sport & Fitness Industry Association that showed physical activity last year was flat. That's actually good, because it's been in decline for a long time.
"Individual sports and activities, though, showed bigger changes, some of them dramatic," Carl Bialik wrote on FiveThirtyEight.com. "The number of people who participated at least once in adventure racing or a traditional triathlon increased by more than 25 percent last year compared with the year before."
Speaking of adventure racing, in the April/May issue of FM magazine, the "Up Close" profile features The Great Bull Run that took place April 5 at Texas Motorplex. The picture above is from the race, which had 36 bulls chasing hundreds of participants.
"We had suite holders with premier seating avoid their suites completely just to get down on the fence and see the action closer," said IAVM member Gabrielle Stevenson, president and general manager of Texas Motorplex. "We have heart-pounding action at the track often, but this takes the win for the most Go-Pros, selfies, and tomatoes I've ever seen."
Oh yes, there was a tomato fight, too, which could be considered another individual sport. Well, I guess there could be tomato teams, but that would be crazy. Okay, not as crazy as being chased by bulls.
Below is a video from the bull run.
(Image: Ted Marek)