Major League Baseball's Pittsburgh Pirates has partnered with KultureCity to certify PNC Park as a sensory-inclusive environment.
The certification process requires the stadium game-day staff to be trained on how to recognise fans with sensory needs and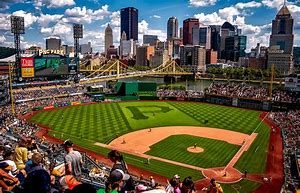 educate them on how to handle a sensory overload situation.
The Pirates and KultureCity will ensure sensory bags, equipped with noise-cancelling headphones, fidget tools, verbal cue cards and weighted lap pads, are available to all guests who may feel overwhelmed by the environment at PNC Park.
Fans also have access to a quiet area, located in the Legacy Square area, for those who may need a quieter and more secure environment.
"We are proud to work with KultureCity to provide the most inclusive environment for all of our fans throughout the season," said Pirates President Frank Coonelly. "We recognize that during each game sensory sensitivities may hinder some of our biggest fans from enjoying the game they love. With this in mind, we are working diligently to ensure there are tools at their disposal as well as areas within the ballpark they can take advantage of to make their experience a great one."
Individuals with autism, dementia, PTSD, and other similar conditions often experience sensory sensitivities or challenges with sensory regulation.
"To know that you soon will be able to see families attend a baseball game, a true community binding experience, with their loved ones who have a sensory challenge and who were not able to previously attend, is truly a heartwarming moment," added Julian Maha, KultureCity co-founder. "Our communities are what shapes our lives and to know that the Pirates are willing to go the extra mile to ensure that everyone, no matter their ability, is included in their community is amazing."