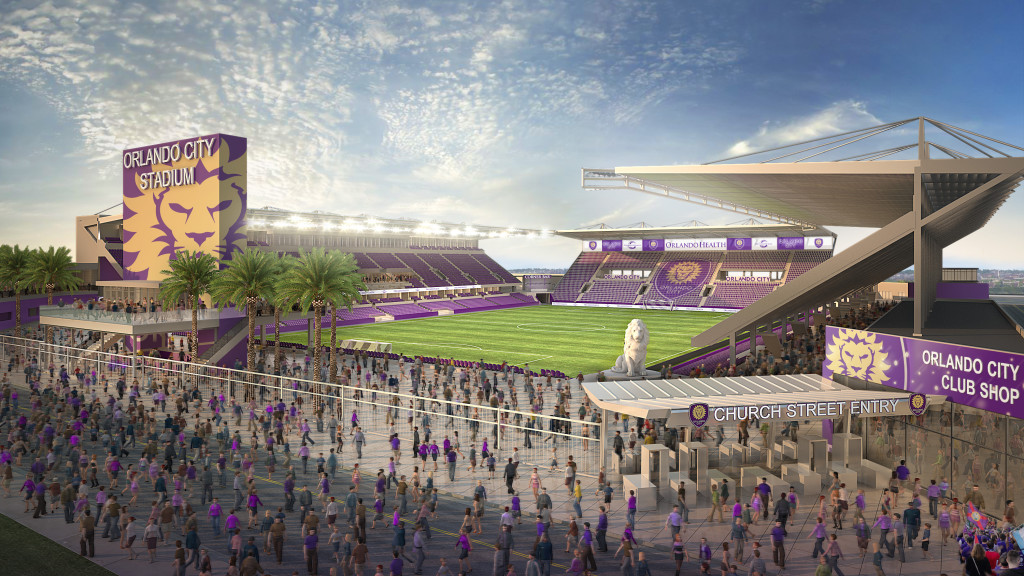 The first soccer-specific stadiums in the U.S. were built in 1999 on low budgets, but a new wave of stadiums are in the works as Major League Soccer (MLS) continues to grow. As mentioned in previous blog posts, it seems like plans for a new soccer-specific stadium are announced every month, such as Orlando, Florida; Washington, D.C.; Minnesota; and Los Angeles. Additionally, David Beckham's plan in Miami could be announced shortly, and San Antonio is considering major renovations to their 8,000-seat stadium to pursue MLS expansion.
"Soccer is on the tipping point and the facilities are starting to reflect that," Bruce Miller, Populous architect and designer of the new venues in Orlando, D.C., and Minnesota, told Sports Illustrated. "The experience doesn't start at game time, it starts when people leave work, meet their friends at a pub or restaurant, kick a soccer ball, play music, and then march to the match to their seats."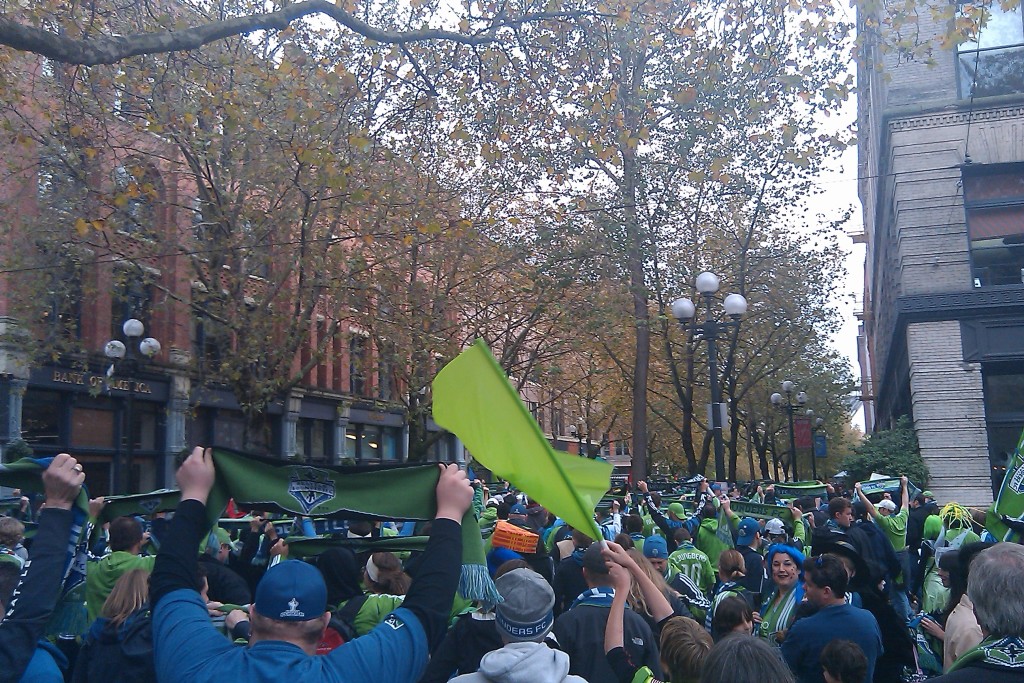 Orlando City's stadium is currently under construction and will include multiple European stadium features such as a canopy, as well as a safe-standing section with a capacity of 4,000 for their Supporter's Section, also known as The Wall. Safe-standing sections were the topic of last week's soccer post.
Sporting Park, home of Sporting Kansas City, set the benchmark for the new wave of soccer-specific stadiums when it opened in 2011 after a US$200+ million construction project. With a focus on a canopy that shelters fan from weather and reflects the fan noise back onto the pitch where Sporting KC is approaching 70 straight sellouts, it's obvious the stadium has been quite the hit.

"The canopy creates a sense of enclosure to the building, it intensifies the fan experience," Miller said. "Soccer is different where the fans create the experience and the megaphone that is the supporters section drives the energy in the building."
It's pretty clear what the next wave of soccer-specific stadiums will include. What do you think the next wave of convention centers, arenas, and performing arts centers should include?
(Top image: Populous. Sounders march: Joe Szilagyi/Creative Commons. Sporting Park image: Brent Flanders/Creative Commons)