Populous announced the expansion of its American footprint into the Texas market. The firm's Dallas office will be led by noted
designers Byron Chambers and Jonathan Kelley. This new office will focus on a wide range of project types and services including sports and entertainment venues, convention centers, aviation experience architecture, hospitality architecture, and interior design. The expansion is Populous' fifth in the United States in recent years and supports Populous' growth trajectory in the Americas.
"Having a physical presence in the Texas market has been on our radar for many years; it is indicative of our desire to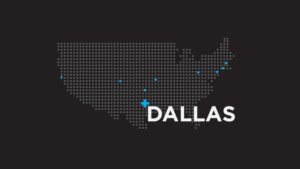 continually adapt to changing market needs," said Populous Americas Managing Director and Senior Principal Earl Santee, FAIA. "The stars aligned for us in finding Byron and Jonathan and with their leadership, we will now have a nucleus of talented designers who all unite under the same desire to create the places where people love to be together."
Chambers and Kelley, along with their team in Dallas, will be integral in connecting Populous to opportunities throughout the Southern United States as well as Latin and South America.
"What attracted us to Populous, in addition to its massive brand recognition and design expertise, was our alignment with Populous' cultural values around client service," Kelley said. "We have always admired Populous' focus on relationships, ideas and design, and we look forward to expanding those standards within the footprint of the South."
Chambers and Kelley will lead a Dallas staff of eight, with the plans for Populous to continue to grow its presence much as it has done with other upstart markets across the Americas.
"Very few firms have the reputation Populous does," Chambers said. "As designers, we will accept the challenge of creating the places that connect our communities; iconic buildings where lifetime memories are made."